Things To Do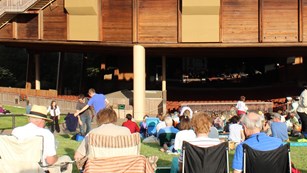 Filene Center Activities
Prior to performances at the Filene Center, there are opportunities for recreation and relaxation throughout the park.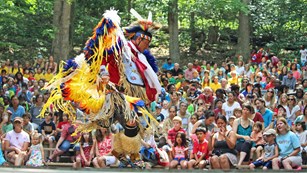 Children's Theater Activities
There are many activities that are centered around a visit to Theatre-in-the-Woods beyond a performance.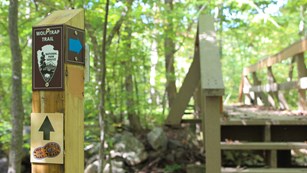 Take A Hike!
Winding through the woods and over Wolf Trap Run to explore the park's natural areas on the Wolf Trap Trail or TRACK Trail.
Most of the activities in the park during the summer are centered around performances at the Filene Center and Theatre-in-the-Woods. Performances at the Filene Center run from late May through mid-September, and Theatre-in-the-Woods offers performances from late June through mid-August. Tickets can be purchased through the Wolf Trap Foundation.
There are opportunities year-round to hike and enjoy the outdoors, picnic, and participate in educational ranger programs or walks. For more event information, see our park calendar.


Last updated: October 9, 2019