Theatre-in-the-Woods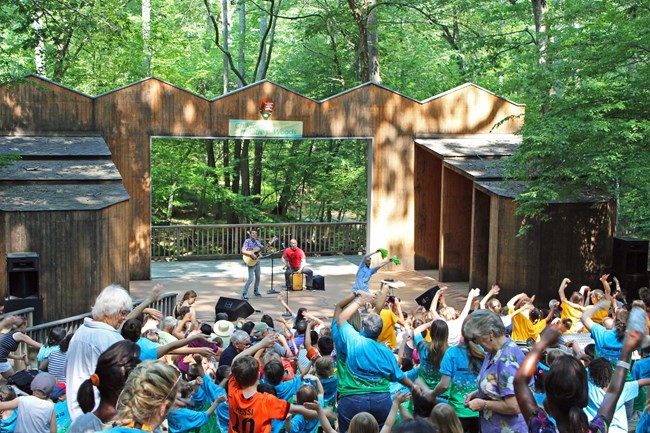 Spend summer mornings with your children at America's only National Park for the Performing Arts! Down a meadow path, over a bridge and nestled among a circle of trees is the enchanted outdoor theater that has been a summer tradition of families for generations.
Whether it's your first time or you're returning for another season of morning merriment, don't miss the chance to join local and national artists each week as they delight audiences with music, dancing, puppetry and storytelling. Join a free Junior Ranger Program after most shows. For more information visit Children's Theater Activities or call (703) 255-1824.
A performance is offered Tuesday - Saturday mornings from late June to early August. Tickets are $10 or $12 depending on the show. Children under 2 are free. Recommended for children pre-K through 6th grade.
For schedule and ticket information please visit www.wolftrap.org/titw or call 1(877) WOLFTRAP.
Last updated: February 7, 2016