For Kids
From performances for children, to self-guided and organized Junior Ranger activities, there is something for kids to do at Wolf Trap National Park for the Performing Arts throughout the year! All activities are free, except ticketed performances at Theatre-in-the-Woods.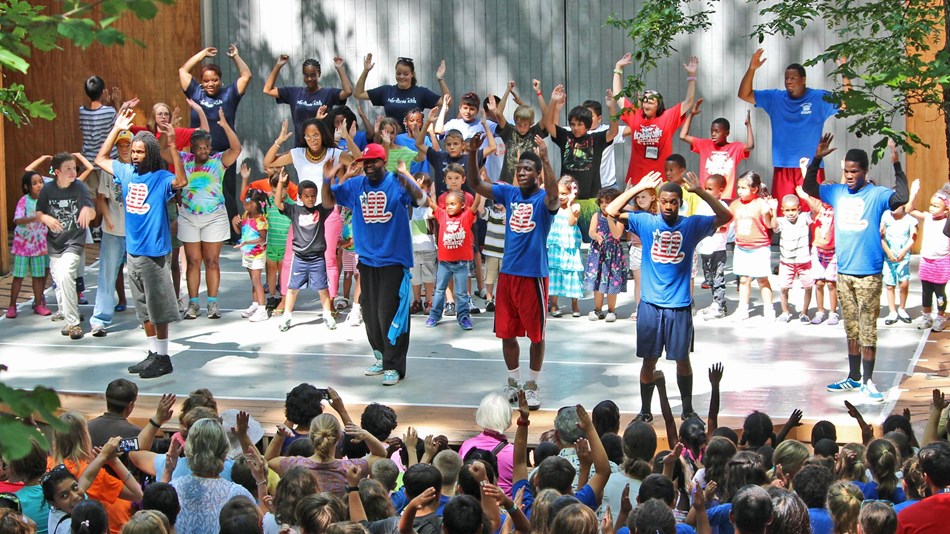 Performances at Theatre-in-the-Woods
Theatre-in-the-Woods performances run from late June to early August, Tuesday through Saturday at 10:30 am.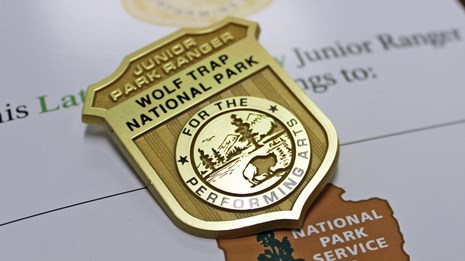 Become A Junior Ranger
Learn what makes Wolf Trap so special by completing the booklet and associated activities and earning a badge or patch.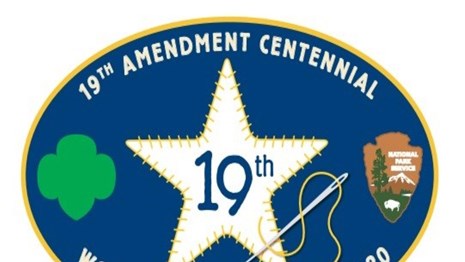 Become a Girl Scout Ranger
Celebrate 100 years of the 19th Amendment and learn about women's history at Wolf Trap by completing our Girl Scout Ranger program!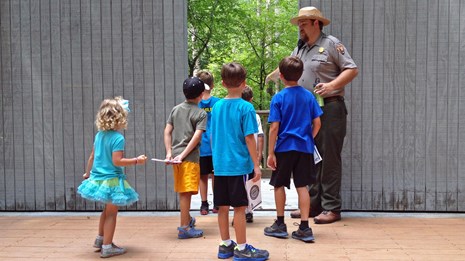 Kids in the Park
Attend a children's performance, earn your Junior Ranger badge, or participate in a kid-friendly ranger program!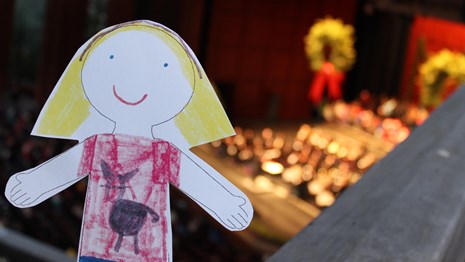 Flat Stanleys & Flat Rangers
Flat Rangers travel across the country by mail and can visit America's National Parks. Receive pictures and information about their travels.
Additional programs are available for the whole family outside of the summer season, such as
backstage tours
of the Filene Center.


Last updated: July 31, 2020