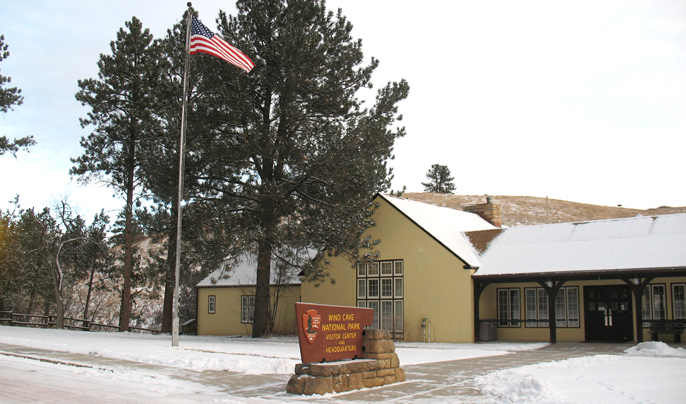 News Release Date:
December 29, 2015
Contact: Tom Farrell, 605-745-1130
WIND CAVE NATIONAL PARK, S.D. –Celebrate the Centennial of the National Park Service this winter with your children as they learn about nature and develop skills to explore the natural world. Wind Cave National Park's Adventures in Nature program will be offered at the visitor center every other Tuesday beginning January 12 through April 5.
"This free program is an excellent opportunity for children ages 3 to 12 to experience nature and play in an active learning environment," said Park Superintendent Vidal Dávila. "This year all the programs will revolve around the Find Your Park Campaign, part of the celebration of the hundredth anniversary of the creation of the National Park Service."
Children will be grouped according to their age, allowing them opportunities to explore hands-on activities with their peers. Topics vary each week and will always include activities, crafts, and a hike exploring the day's concept. Registration begins at 9:45 a.m., with programs running from 10 a.m. to noon. Parents are encouraged to provide their children with a snack before the program.
To ensure enough materials for every child, parents are asked to call the park at 605-745-1134 or e-mail e-mail us to let rangers know they are coming. It is not a requirement, but it helps the park plan if they know ahead of time the number and ages of children. Calling ahead of time also helps us alert participants in the event of bad weather or road conditions.
Older children can also attend and take part in activities or assist the younger children in their explorations and activities. In case of bad weather, the program may be canceled. Either call the park at the above number or visit our Facebook page for program status.
The first program is "Exploring the Past." American Indians, settlers, and cave explorers have all been part of Wind Cave's past. Learn their stores and discover ties to a shared past at one of American's oldest parks. For a complete listing of this year's programs, visit www.nps.gov/wica/forkids and click on the Adventures in Nature link.