Park Ranger Programs
Ranger programs are the perfect way to learn more about White Sands National Park and the amazing diversity found here. Programs are offered for a variety of ages and interests. Sunset Strolls are presented every night of the year, while Lake Lucero and Full Moon guided hikes are offered multiple times a year. There is something for everyone, and we hope to see you on a ranger program soon.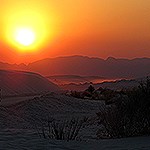 Sunset Stroll
Sunset strolls are a great way to end your day. Enjoy a leisurely one-hour, ranger-guided walk across sand dunes and learn about the geology, plants, and animals of this unique area. Offered daily, except Christmas Day, approximately one hour before sunset.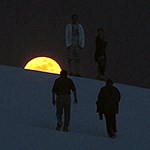 Hike the dunes under the glow of the full moon. Full moon hikes are offered April through October the night before the full moon.
Enjoy a moonlit evening as White Sands National Park extends is closing time. Offered on the night of the full moon from May through October.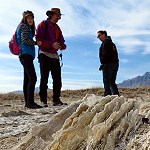 Have you ever wondered how the white sands formed? Take a tour to Lake Lucero, often called the birth place of the dunes, and learn about the natural forces that created and help sustain the world's largest gypsum dunefield.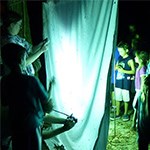 Home to more than 40 unique, endemic species of moths, White Sands National Park continues to be a place of exciting scientific discovery. Mothapalooza is our annual community exploration of the diversity and entomologic research conducted in White Sands' dunefield. Join local moth expert Eric Metzler and monument staff for this family friendly event as we spend an evening celebrating the uniqueness of White Sands' ecology.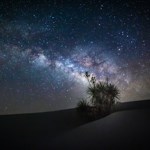 Join us to watch this year's Perseid Meteor Shower this August 12. Although we will be battling a bright moon, we will attempt to watch the year's most active meteor shower.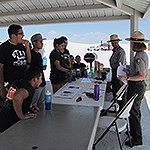 White Sands National Park participates in several community events throughout the year. These events vary from the Alamogordo Earth Day Celebration to the Las Cruces Gem and Mineral Show.


Last updated: June 29, 2020