Hydrology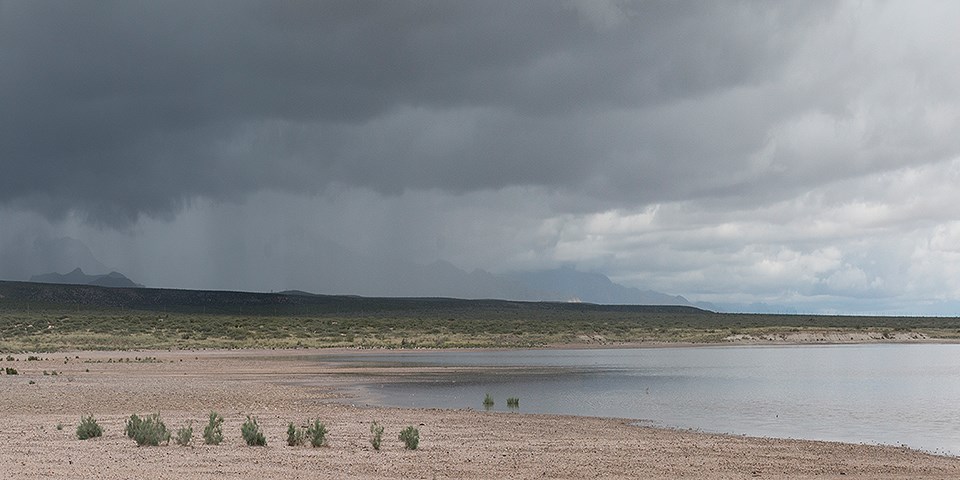 Within the Chihuahuan Desert, White Sands gypsum dunefield functions as an Island—an oasis of life formed with water. Groundwater can be found only 12-36 inches below the surface keeping the dunes at 99% humidity year round. The presence of the high ground water is essential for keeping the world's largest gypsum dunefield from blowing away.
Since the park was established in 1933 the connection between the dunes and ground water was known to be very important but not well understood. In 2009, a hydrological investigation began to better understand the role of water in the formation and maintenance of the dunefield. The study is still ongoing, and so far there have been many unexpected discoveries.
We now know that the water at the eastern edge of the dunes is much younger and not as saline as the water on the western edge of the dunes. The water in a dune can be only 50 years old and very fresh compared to the water at the base of the dunes that can be over 6,000 years old. We also now know that plants grow much better in the areas were the water table is below 24 inches. These discoveries lead to more questions that are yet to be answered.
Learn more: Water: The Tie that Binds
Last updated: January 30, 2020