Animals
Several species of animals have developed very specialized means of surviving in this harsh environment, enabling them to thrive in a place with very little surface water and highly mineralized ground water. In fact, the park is home to more than 800 different animal species, many of them nocturnal. Included in this number are species from all groups of the animal kingdom: mammals, reptiles, amphibians, birds, fish, and invertebrates.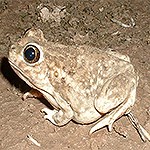 There are seven species of amphibians and one species salamander at White Sands National Park. Learn more about how these environmentally sensitive critters survive in the Chihuahuan Desert.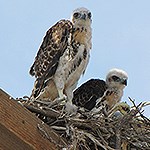 White Sands National Park has recorded over 220 recorded species of birds, including wrens, mockingbirds, larks and ravens, as well as larger species like roadrunners and raptors. Learn more about the most commonly seen birds in the park.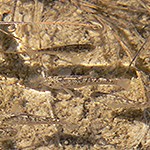 The White Sands pupfish is the only species of fish endemic to the Tularosa Basin, and it is the only fish found in White Sands National Park. It has dark eyes, silver scales, and grows from 1.75 inches to 2.5 inches in length. Learn more about this rare fish and the efforts to conserve and protect it.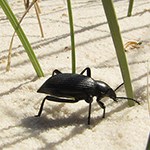 By far, the largest group in the park is the invertebrates at more than 600 different species, including varied species of beetles, spiders, moths, and wasps. Learn more about the most commonly seen invertebrates in the dunes.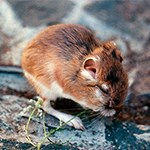 Many species of mammals make their home in White Sands National Park, including foxes, rodents, coyotes, bobcats, badgers, rabbits, and porcupines. Learn more about the interesting behaviors and unique adaptations of these mammals.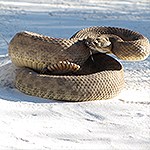 There are a large variety of reptiles living within the park, including a variety of lizards and snakes. Learn more about how these fascinating animals survive in the desert.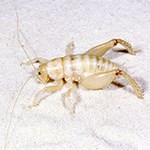 Over the centuries, a number of species of mice, lizards, moths, and other insects that inhabit the dunes have gradually changed color, becoming substantially lighter than their cousins elsewhere. Many of these white species are endemic to White Sands, meaning they're not found anywhere else on earth!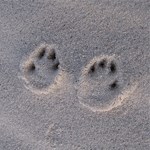 White Sands provides the perfect opportunity to discover wildlife tracks. Scattered among the dunes are tiny footprints that lead from plant to plant. Learn more about these tracks and the many animals that make them.
Last updated: August 21, 2020