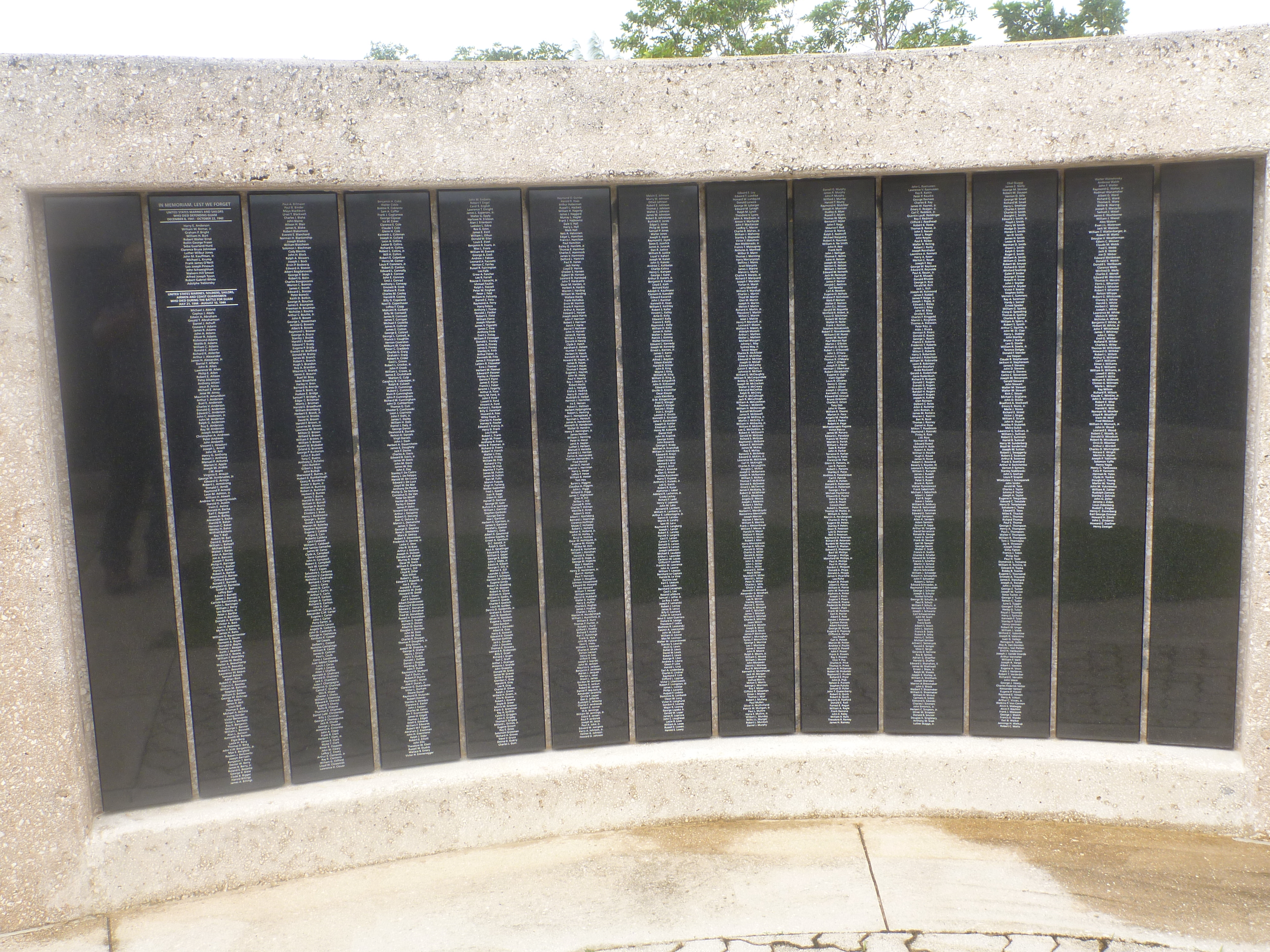 News Release Date:
December 5, 2014
Contact: Jim Richardson, Superintendent, 671-477-7278 Ext.1003
Construction at War in the Pacific National Historical Park to rehabilitate the Asan Bay Overlook Memorial Wall has been completed, and the site will open to the public tomorrow, December 06, 2014. Construction included replacement of over 100 panels with 17,771 names etched into black granite. The names are of those who died or suffered during the occupation and Liberation of Guam.
According to Superintendent Jim Richardson, "We thank the public for their patience as construction continued. We now welcome Guam residents and visitors to view the Memorial Wall and commemorate the bravery and sacrifice of those affected by World War II on Guam." Asan Bay Overlook, at the top of Route 6, Nimitz Hill, is open daily from 8 am –5 pm. An official rededication of the Memorial Wall is planned for early next year, with a date to be announced in the near future.
The renovation has corrected misspellings and added additional names to the wall, including names of persons who were killed during the 1941 and 1944 campaigns as well as the people of Guam who suffered or were killed under Japanese occupation. The park used the official list of names of the people of Guam kept by the office of Congresswoman Madeleine Bordallo, which was compiled by the Congresswoman's and Governor's offices. In addition, the wall now includes the names of American servicemen who died defending the island between December 1941 and October 1942.
In addition to the new panels, park staff and volunteers have refurbished several bronze reliefs at the site, each depicting a touching scene of the war experience on Guam. We extend our sincere appreciation to all who helped, including the Junior Rangers, special stewards of the park.
For more information about the Asan Bay Overlook Memorial Wall, please visit https://www.nps.gov/wapa/planyourvisit/asan-bay-overlook.htm or call 333-4051.