Asan Bay Overlook
Completed in 1994 in conjunction with the 50th Anniversary commemoration of the Liberation of Guam, Asan Bay Overlook serves as a memorial to those that lost their lives or suffered atrocities during the war. This unit features beautiful views of the sea-side villages of Asan and Piti and a perspective of the landing beaches used by Marines during the battle. The Asan Bay Overlook includes landscaped walkways, established view sheds, and several commemorative bronze sculptures which depict the events on Guam during the World War II Japanese occupation and battle in 1944.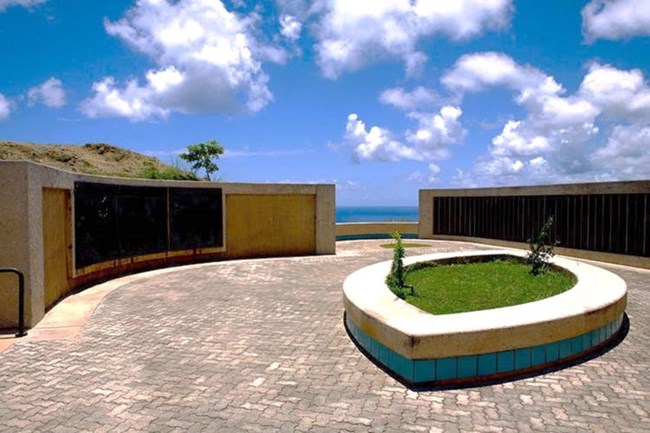 The Memorial Wall of Names
Often monuments and memorials contain the names of the leaders of nations or high ranking military officials and rightfully so. This memorial wall of honor, sacrifice, and remembrance, however, includes the etched names of ordinary men who fought with extraordinary bravery on the front lines and the names of the civilians; the men, women and children, who as neighbors, friends, and families, suffered the consequences of nations at war, many paying the ultimate sacrifice.
The Asan Bay Overlook Memorial Wall contains the names of 1,880 U.S. servicemen who died in the 1941 defense of Guam against the attacking Japanese armed forces and those who died retaking the island from Japan in 1944 along with the names of the 1,170 people of Guam who died and 14,721 who suffered atrocities of war from 1941-1944.

Download the list of all names on the memorial wall.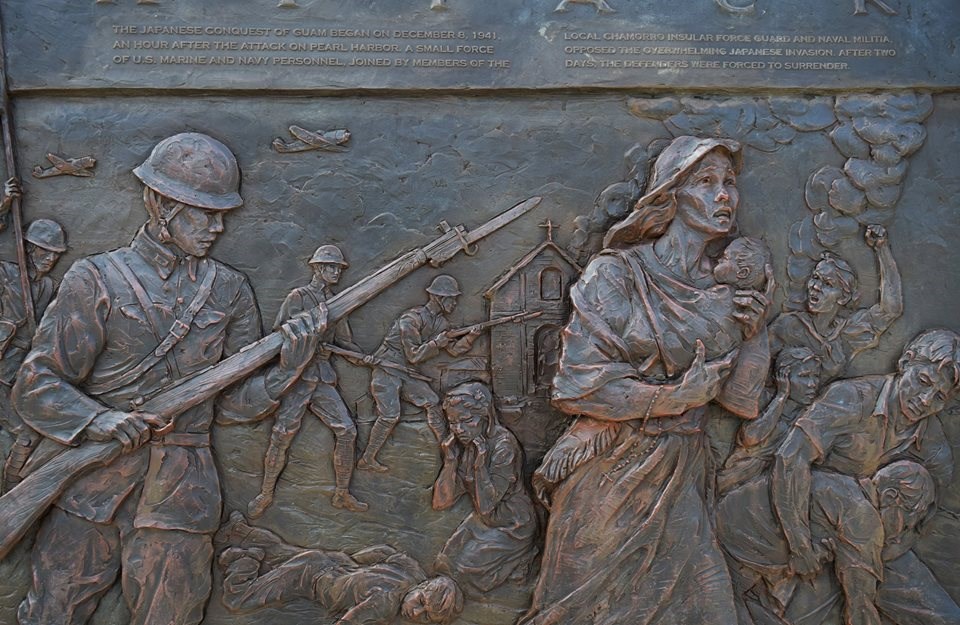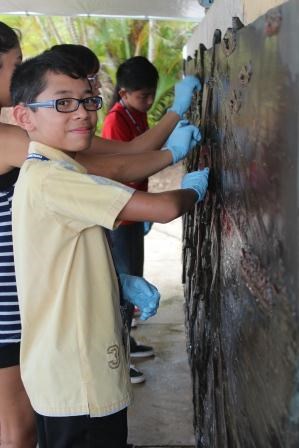 Last updated: April 8, 2021