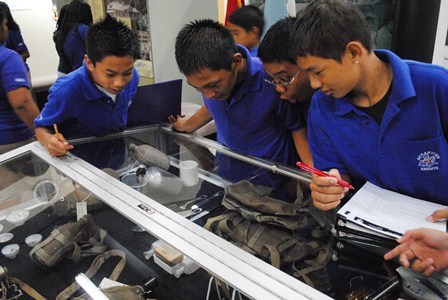 War in the Pacific National Historical Park is your outdoor classroom to discover!
Teachers of all subjects are encouraged to submit lesson plans relating to World War II history as well as the natural and scenic objects at War in the Pacific National Historical Park. Contact the Education Specialist to find out how you can be a Lead Teacher volunteer for the park by designing lessons that can be utilized by educators all over the island.
Educators on Guam have already put together several lesson plans that can be used in the park units and the T. Stell Newman Visitor Center. These lesson plans are tools to help your students make the most of their trip, and are also models to create your own for future visits.