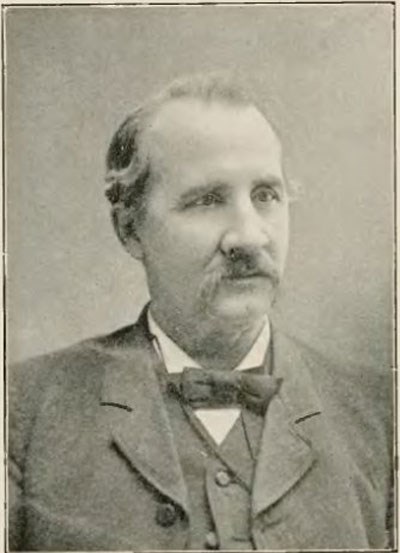 William Thompson held the distinction of being the oldest officer in the 7th U.S. Cavalry. He was born in Fayette County, Pennsylvania, on November 13, 1813, which made him twenty-six years older than the field commander, Lieutenant Colonel George A. Custer. Thompson studied law in Mount Vernon, Ohio, and was admitted to the bar in 1837. He moved to Mount Pleasant, Iowa, in 1839, and served as chief clerk of the territorial legislature, secretary of the 1846 state constitutional convention, and a U.S. representative from 1847 to 1850. He opened a law office and became editor of the Iowa State Gazette.
Thompson was appointed a captain in July 1861, and later a colonel in the 2nd Iowa Cavalry, which patrolled Missouri and Arkansas. By war's end, he had been brevetted up to brigadier general of volunteers. Following the war, he served with Colonel Custer on Reconstruction duty in Texas and received his captaincy in the newly formed 7th U.S. Cavalry in July of 1866. Thompson, who had commanded a mutinous regiment while in Texas, was referred to by Libby Custer as her husband's worst enemy at Fort Riley.
On November 27, 1868, during the Battle of the Washita, Thompson commanded a squadron that consisted of Troops B and F, which were to attack Black Kettle's village from the south. But due to difficulties traversing the terrain, and snow blindness, his command was not ready when the signal was giving. Thompson's command was not in place, coming out of the southwest instead of south. His inability to connect with Major Joel H. Elliott's flank afforded the Cheyennes an avenue to escape.
He retired on disability at the age of sixty-two in December of 1875 and returned to his position as editor of the Iowa State Gazette. William Thompson died in Tacoma, Washington on October 7th, 1897.


Bibliography

Greene, Jerome A. Washita: The U.S. Army and the Southern Cheyennes, 1867-1869.
Norman: University of Oklahoma Press, 2004. (pgs 112-118, 122, 201, 239, 242)

Hardoff, Richard. Washita memories: eyewitness views of Custer's attack on Black Kettle's village.
Norman: University of Oklahoma Press, 2008. (pgs 12, 17, 20, 61, 94, 111, 114, 117, 130, 138-39, 152, 207-8, 225, 228, 243)