Major Joel Elliott (1840-1868)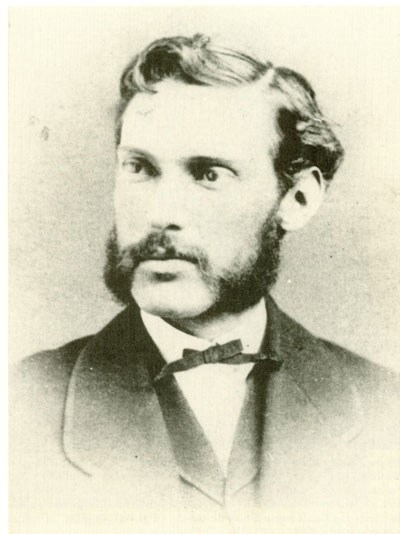 An Indiana Quaker, Joel H. Elliott was born on October 27, 1840 in Centerville, Indiana. His military career began in August of 1861, when he enlisted as a private with Company C, 2nd Indiana Cavalry.
He subsequently fought in engagements at Shiloh, Perryville, and Stones River. He was wounded twice-once being left for dead when he was shot through the lungs at White's Station-while serving under the command of General Andrew Jackson Smith and Colonel Frederick William Benteen. In the spring of 1863, he commanded a regiment that accompanied Colonel Benjamin H. Grierson on his famous raid from Memphis through Mississippi to Vicksburg.
Although field qualified as a captain, Elliott scored well enough on a mental examination taken before the Casey Board of Examiners to be appointed, with the assistance from the Governor of Indiana, third major in the 7th US Cavalry. In August 1867, with Lt. Col. George A. Custer's court-martial and subsequent suspension, Elliott assumed command of the 7th US Cavalry in his absence. General Philip H. Sheridan later put Lt. Col. Custer back in command of the 7th US Cavalry specifically for the Winter Campaign of 1868.
It was events during this campaign, however, that caused Elliott's name to be indelibly stamped in the history of the 7th US Cavalry. On November 27th, as the fighting along the Washita raged, Elliott without notifying Lt. Col. Custer, called for volunteers to follow him downstream and chase Indians escaping from the village. When Custer prepared to depart, Elliott's detachment of seventeen men could not be found. Two weeks later General Sheridan and Lt. Col. Custer discovered the mutilated bodies of Major Elliott and his men two miles downstream from the battlefield.
Captain Benteen, Elliott's friend and former Civil War commander, blamed Custer for "abandoning" the missing men. This controversy created dissension among the officers of the 7th US Cavalry that continued long after Custer's death.
Major Joel H. Elliott is buried at the Officers' Circle at Fort Gibson (Oklahoma).


Bibliography

Greene, Jerome A. Washita: The U.S. Army and the Southern Cheyennes, 1867-1869.
Norman: University of Oklahoma Press, 2004. (pgs. 89, 112-14, 116, 122-23, 131-34, 168, 173, 247)

Hardorff, Richard. Washita Memories: Eyewitness Views of Custer's Attack on Black Kettle's Village.
Norman: University of Oklahoma Press, 2008. (pgs. 27-28, 65, 122, 130, 136, 145, 155, 177, 182, 201, 212, 214, 227, 236, 243-44, 256, 358, 384, 393)

Last updated: July 30, 2020