Ben Clark (1842-1914)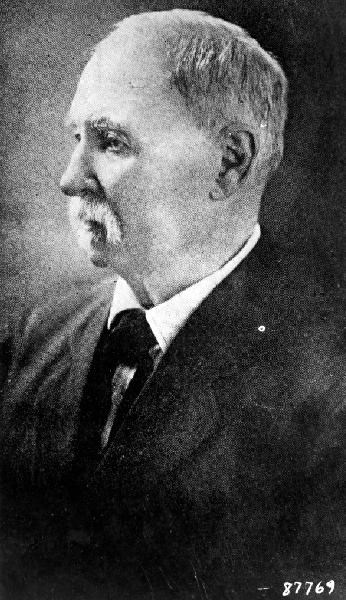 Benjamin H. Clark was born in St. Louis, Missouri, on February 2, 1842. At the age of thirteen, he traveled to Fort Bridger, Wyoming, where he served as post courier. In 1857, he enlisted in a battalion of volunteers under Colonel Albert S. Johnston in the so-called Mormon or Utah War. He was mustered out the following year.
During the Civil War, Clark served with the 6th Kansas Cavalry, which patrolled the borders of Missouri, Arkansas and the Indian Territory. After the war, he managed pack trains for the Indian traders and married a Cheyenne woman named Toch-E-Me-Ah, known as Emily. They had a daughter named Jennie in 1872, but who died at Lawrence, Kansas, in 1893. Emily would die in January of 1873 when she was hit by a stray bullet fired during a brawl between drunken Indians at Camp Supply.
After the death of his first wife Clark married a Cheyenne woman named Red Fern. Their marriage resulted in the in the birth of another daughter, Emily. Red Fern died in 1880 and later that year Clark remarried yet again to Moka (also known as Bull Horn or Little Woman). Ben Clark was twenty years her senior. The couple had tweleve children - of whom five had died by the turn of the century.
Ben Clark became quite fluent Cheyenne and Arapaho (Cheyenne in particular) and sign language was respected by both Indians and whites. Known to the Indians as "Red Neck," from the color of his burned skin, he was well trusted by them and often served as their intermediary.
He signed on as an army scout in 1868. Clark served as chief of scouts for the Sully expedition and the Custer expedition in 1868 before assignment to General Sheridan's staff. He became a valuable asset to General Phillip Sheridan and Lt. Col. George A. Custer during the winter campaign of 1868-69. As Custer's chief scout, Clark and three other scouts reconnoitered the vicinity of Chief Black Kettle's village on the Washita River and reported the precise information regarding the terrain to Custer, who could then formulate his attack plan.
Clark is credited with telling Custer that Captain Edward Myer's command - in total disregard of Custer's direct orders - was shooting into groups of women and children. He was dispatched to order Myer's to cease at once and instead take the woman and children as prisoners.
Ben Clark was appointed post interpreter at Camp Supply in 1869 and the same position at Fort Reno in his later years.
On May 6, 1913, Moka died and was buried at the Fort Reno Military Cemetery. Despondent over the loss of his wife and suffering from paralysis, Benjamin H. Clark ended his life on July 24, 1914, by a gunshot to the temple. He was laid to rest near Moka.


Bibliography

Greene, Jerome A. Washita: The U.S. Army and the Southern Cheyennes, 1867-1869.
Norman: University of Oklahoma Press, 2004. (pgs. 93-94, 200, 246, 253, 260)

Hardorff, Richard. Washita Memories: Eyewitness Views of Custer's Attack on Black Kettle's Village.
Norman: University of Oklahoma Press, 2008. (pgs. 23, 27, 119-121, 158, 163, 168, 196, 202-204, 215, 225, 227, 292)
Last updated: August 7, 2020