Edward Myers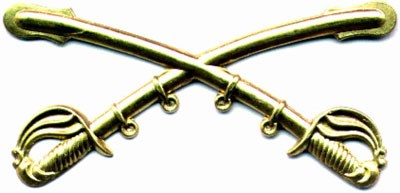 Edward Myers was born in 1830 in Germany. Immigrating to the United States at age 27, he enlisted in the 1st US Dragoons. The 1st US Dragoons evolved into the 1st US Calvary in 1861. Myers was commissioned a second lieutenant in 1862. During the Civil War battles of Todd's Tavern, Five Forks, and Appomattox, Myers distinguished himself and earned brevets to captain, major, and up to lieutenant colonel.
July of 1866 saw Myers join the newly formed 7th US Calvary as a captain in charge of Company E. From accounts of those who knew him, Myers was an ill-tempered officer who tried the limits of military discipline. He was known to disobey orders, resist arrest, draw his pistol and challenge another officer to a duel, and countermand an order from Dr. Coates, the medical officer of the 7th US Calvary.
Myers stood court-martial at Fort Leavenworth, Kansas, in December 1867, and was sentenced to dismissal. The sentence was rejected by the Judge Advocate General, however, and he returned to duty in July 1868.
His return was in time for him to participate in the Battle of the Washita on November 27, 1868. During this battle, Myers and his command blatantly disobeyed the orders of General Phillip Sheridan and Lt. Col. George A. Custer and fired on groups of women and children. Later in the day, Custer ordered Myers to ride downstream and search for Major Joel Elliot and his attachment, who had disappeared. Myers returned later and reported that he had ridden two miles without sight of the soldiers. Given his tendency to disregard orders, history has speculated he may have failed to adequately search for Elliot, whose death became a source of controversy.
Myers had been in declining health and died July 11th, 1871 at Spartanburg, South Carolina.


Bibliography

Greene, Jerome A. Washita: The U.S. Army and the Southern Cheyennes, 1867-1869.
Norman: University of Oklahoma Press, 2004. (pgs. 91, 112-119, 122-23, 125, 131, 188-89, 201, 204, 242, 244, 257)

Hardorff, Richard. Washita Memories: Eyewitness Views of Custer's Attack on Black Kettle's Village.
Norman: University of Oklahoma Press, 2008. (pgs. 152-53, 207-210, 220-23, 225-26, 378-79)
Last updated: August 1, 2020