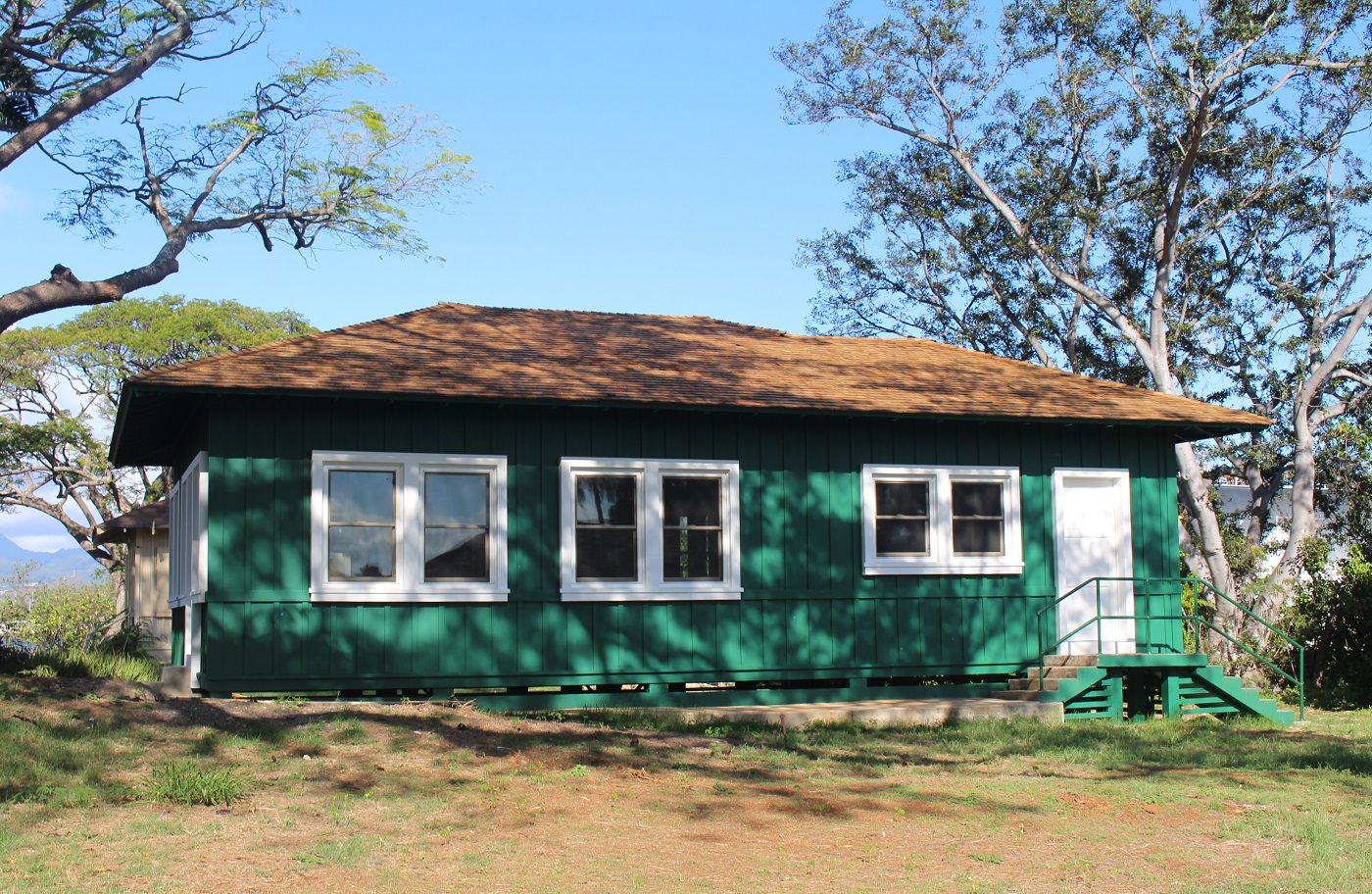 News Release Date:
June 8, 2016
Contact: Julia Clebsch, 8083668230
In 2012, the National Park Service completed an environmental assessment to preserve, rehabilitate and restore the six Chief Petty Officer (CPO) bungalows on Ford Island for use by visitors and park administration. Subsequently, the National Park Service executed a programmatic agreement with the Hawaii State Historic Preservation Division and the Advisory Council on Historic Preservation regarding the preservation of the historic CPO Bungalows. The park received funding in 2015 and began work in November 2015 on CPO Bungalow #28.
While the intent was to preserve the historic setting of the bungalows, in actuality, the park's work involved demolishing the historic building and constructing a new building on top of the original foundation. Some of the historic fabric from the original building such as the windows was salvaged, but not reused in the new building due to the need for lead paint abatement. The demolition and construction work has resulted in an adverse effect on CPO Bungalow #28 which is a contributing resource in the United States Naval Base Pearl Harbor National Historic Landmark. 
The National Park Service accepts full responsibility for this and regrets the harm we have caused. We have an obligation to the public to care for and protect cultural resources important to our nation, and in this situation, we failed. The National Park Service will be conducting a review of this action to get a better understanding of where the compliance and review process failed, and to recommend actions to help ensure that this does not happen again. The Pacific West Region will be providing additional oversight on all park matters related to historic preservation until that review is complete and needed changes are in place. Additionally, the park has requested a consultation meeting with the Hawaii State Historic Preservation Division and other consulting parties identified in the programmatic agreement to talk about next steps, including measures to mitigate the adverse effect on CPO Bungalow #28.