Dock Replacement at World War II Valor in the Pacific National Monument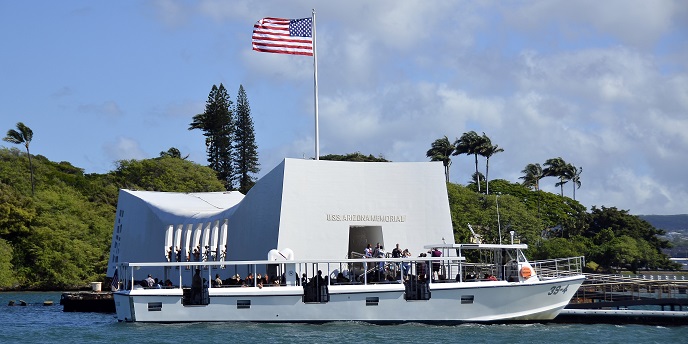 News Release Date:
April 13, 2016
Contact: Julia Clebsch, (808) 366-8230
Honolulu – From June 13 through June 26, 2016, the dock for the USS 
Arizona
Memorial will be dismantled, removed, and replaced. Visitors will not be able to disembark onto the USS
Arizona
Memorial during this time, although a boat ride to observe the memorial will still be available. Tickets can be obtained through www.recreation.gov or on a same day, first come/first served basis.
All other visitor services will remain unchanged. The USS Bowfin Submarine, USS Battleship Missouri Memorial, and Pacific Aviation Museum will continue to be open to the public. 
World War II Valor in the Pacific Superintendent Jacqueline Ashwell said, "We are grateful for our close partnership with the US Navy and all of the work that they're doing to ensure that visitors during this period will still get to see the USS Arizona and its memorial, even while the new dock is being installed. The patience shown by those interested in the memorial is deeply appreciated." 
The dock was designed in Hawaii by a local company and constructed in Bellingham, Washington by a vendor accustomed to fabricating docks destined for Hawaiian waters. The dock will be transported by truck to a staging area on Ford Island and then floated to the memorial, where it will be attached using anchor blocks and mooring chains. A series of skid-proof ramps will replace the combination of steps and ramps that currently provide walking and wheelchair access from the dock to the memorial. 
For more information, please visit our Facebook page at facebook.com/ValorNPS and our website at www.nps.gov/valr. 
Last updated: July 19, 2016