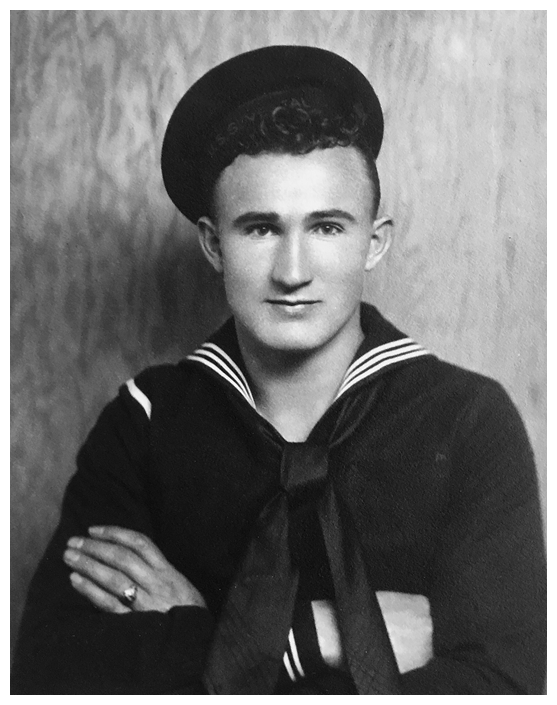 News Release Date:
December 6, 2017
Contact: Stephanie Loeb, 215-268-2614
WHAT: Medal Award Presentation: Bronze Star with "V" Device for Valor for Chief Boatswain's Mate Joseph "Joe" L. George
The United States Navy recently authorized the posthumous award of a combat medal to Joe George for his heroic acts on December 7, 1941. On December 7, 2017, Rear Admiral Matthew J. Carter, deputy commander of the U.S. Pacific Fleet, will present the Bronze Star Medal to George's daughter, Joe Ann Taylor, aboard the USS Arizona Memorial. George was serving on the USS Vestal when the Japanese attack on Pearl Harbor began and saved the lives of several Sailors from the Arizona as it burned and began to sink. After 20 years of service, George retired from the Navy in 1955 as a Chief Petty Officer. He passed away in 1996. Lauren Bruner and Don Stratton, two of the men George saved from the USS Arizona, petitioned for this honorable award and will attend the ceremony.

WHEN: Thursday, December 7, 2017
2:30 p.m. – 3:15 p.m.  Media check in and credential pick up
3:30 p.m.  Media boat departs the visitor center            
4:30 p.m. Ceremony begins
5:15 p.m. Ceremony concludes

WHERE: Ceremony takes place on the USS Arizona Memorial
World War II Valor in the Pacific National Monument
1 Arizona Memorial Place
Honolulu, HI 96818

RSVP: Event credentials issued by the National Park Service are required to obtain access to the Medal Presentation Ceremony. Credentialed members of the media interested in covering the event must RSVP HERE by noon on December 7.  

MEDIA CHECK IN AND CREDENTIALS:
Credentials are required for this event and must be displayed at all times.
Credential Pick Up: Visit the media tent inside the Pearl Harbor Visitor Center
6:00 a.m. - 6:30 a.m. and from 2:30 p.m. - 3:15 p.m.
One person per media outlet may pick up the media credentials for everyone at their media organization, however all media personnel must display their outlet-issued credentials with the event credential while on-site.

MEDIA PARKING & SECURITY:
Please print and display the attached parking pass on the dashboard of your vehicle at all times. Media should park in one of the lots in front of the visitor center (not in the gated area designated for the morning's ceremony).

EQUIPMENT:
Pool feed: There will be no pool feed.
Mult-box: There will be a mult-box for radio/television crews to access the podium microphone. Wireless plug-ins to the box is preferred.
Power and WiFi: Neither power nor WiFi are available at the site.

MEDIA ACCESS:
There will NOT be a media riser during the Medal ceremony. Media may stage themselves behind guest seating. Additional details about the ceremony, schedule of events, and media access will be provided at media check in.  

A live stream of the ceremony will be provided by Defense Media Activity on the Defense Video Imagery Distribution System.

INTERVIEWS:
The following people will be available for interviews after the ceremony:
Don Stratton, USS Arizona Survivor
Joe Ann Taylor, Daughter of Joe George
Rear Admiral Matthew J. Carter, Deputy Commander, U.S. Pacific Fleet
Information in this advisory is subject to change.
# # #