2012 Holiday Harbor Lights Tours December 14-16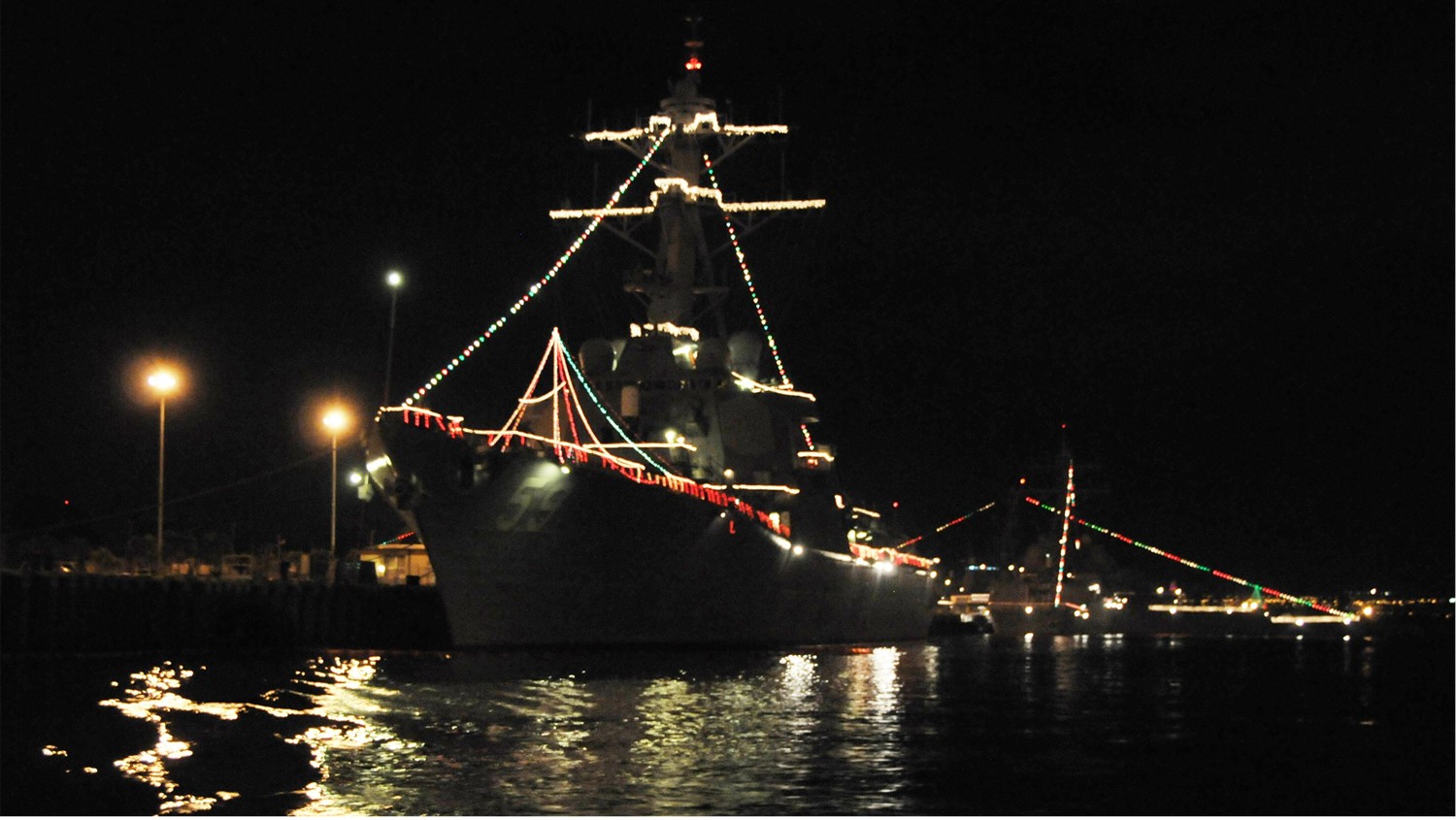 News Release Date:
November 16, 2012
Contact: Carolyn Knoll, 808-422-3315
Honolulu - Free evening boat tours of Pearl Harbor will be offered on December 14, 15 and 16 by the National Park Service and Pearl City Lions Club in cooperation with the U.S. Navy and Joint Base Pearl Harbor-Hickam.The 30-minute harbor tours will feature Christmas music and views of ships and submarines decorated for the holiday season.The boat tours will depart from the Pearl Harbor Visitor Center, (formerly known as the USS Arizona Memorial Visitor Center) each evening from 6:15 PM to 8:00 PM at 15-minute intervals.Advance reservations can be made via email at holidayharborlightstour@gmail.com. Seats are limited, so reservations are highly encouraged. Tickets will be distributed beginning at 5:45 PM at the visitor center on the day of the tour.
Due to enhanced security measures in effect at Pearl Harbor, no backpacks, fanny packs, luggage, diaper bags, camera bags, purses, large cameras or other items which may provide concealment are allowed in the visitor center or aboard the boats.Bags may be stored for a fee of $3 each at the USS Bowfin Submarine Museum & Park storage facility, located in the immediate area of the entrance to the Pearl Harbor Visitor Center. Valuables should not be left in cars.Cameras and cell phones are allowed onboard for photos of the decorated ships; however, photographing security activities such as the patrol craft and shore or water security personnel is prohibited.Since it can become chilly, a light jacket or sweater is recommended.
Boat tours are free, and tour participants are invited to bring non-perishable and canned goods for donation to food charities.For more information and to make reservations today, email the contact name, desired ticket time and day, and number of tickets needed to holidayharborlightstour@gmail.com.
Last updated: March 1, 2015