Live Dive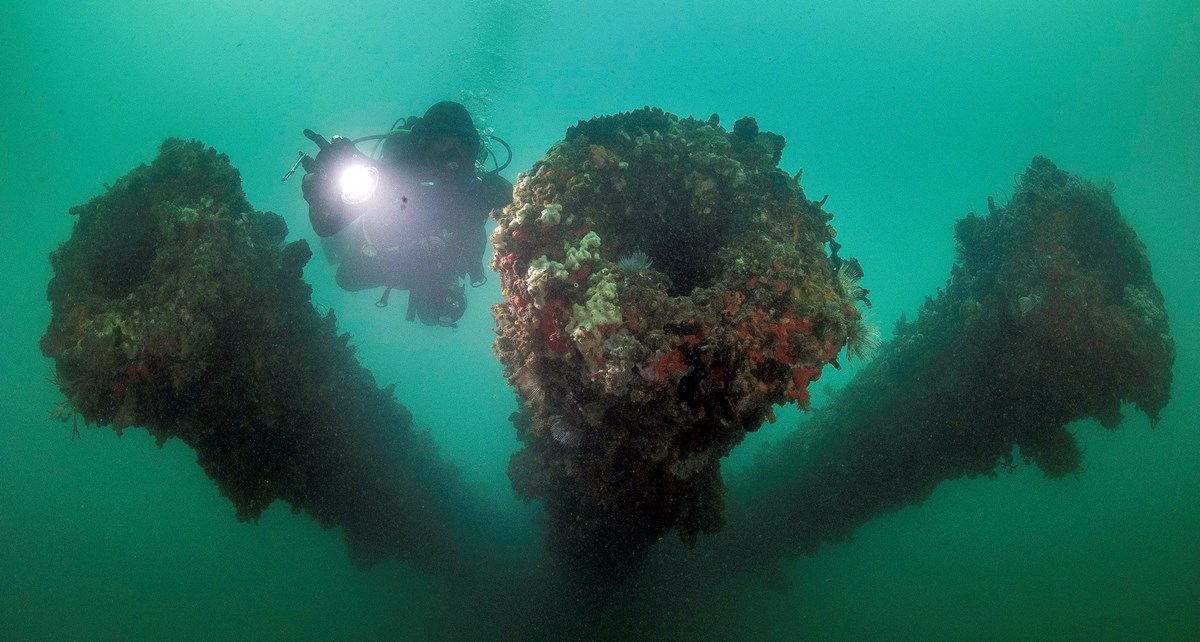 Upcoming Live Dives at the USS Arizona
WWII Valor in the Pacific National Monument's Chief of Cultural Resources Scott Pawlowski, together with the National Park Service Submerged Resources Center, schedule regular live-dives at the USS Arizona. Visitors are able to watch the live feed in our theater and ask questions during the dive. Stay tuned for information about the next dive, both here and also on our Facebook page.
Previous Live Dives
December 2015:
This live dive explored new shipboard locations previous not shown. Our goal was to help viewers experience the wreck as it is today, illustrate life aboard the vessel in battle and peace, and understand the world-class science behind managing this hallowed ground for future generations.
October 2015:
Scott went underwater to the wreck of the USS
Arizona
to explain about the damage to the ship from the attack on Pearl Harbor, as well as modern-day science and conservation efforts being supported by the monument. Visitors watched the live broadcast in the visitor center theater or online via Adobe Connect.
April 2015:
Our ParkEDU team hosted a live broadcast underwater, as Scott gave a tour of the USS
Arizona
as she rests today on the bottom of Pearl Harbor, beneath the USS
Arizona
Memorial. Viewers watching live submitted questions to the dive team and had them answered on-air.
Other Underwater Footage
Please check out our
Dive Through History
page for more underwater video footage of the USS
Arizona
.
Last updated: April 20, 2018