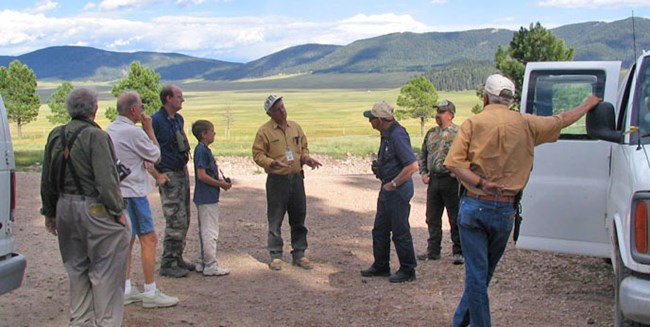 Your visit can be more enjoyable when you better understand the environment around you. Valles Caldera offers interpretive programs, guided hikes, guided snowshoe hikes, and ranger talks in various locations throughout the year.
Program schedules and types vary with the seasons. Valles Caldera offers the widest variety and number of ranger-led programs from mid-May through September. Ranger-led programs can be found on our
calendar
. When you arrive, check with staff at the Valle Grande Contact Station and bulletin board for program details or schedule changes.