Historic Tales
Listen as Once Upon a Nation storytellers share stories of the Valley Forge encampment and how it became a turning point in the Revolutionary War. Benches are located at the Visitor Center, the Washington's Headquarters Train Station Platform, and on the Joseph Plumb Martin Trail near Muhlenberg Brigade / Redoubt #2. During summer months, experience the interactive story of the Secrets and Spies of Washington's Continental Army, located in the Washington's Headquarters area.

In 2019, 8-12 year olds have the opportunity to create and tell their own historical story as part of the Future Storyteller Contest. Learn more about how to participate at historicphiladelphia.org/future.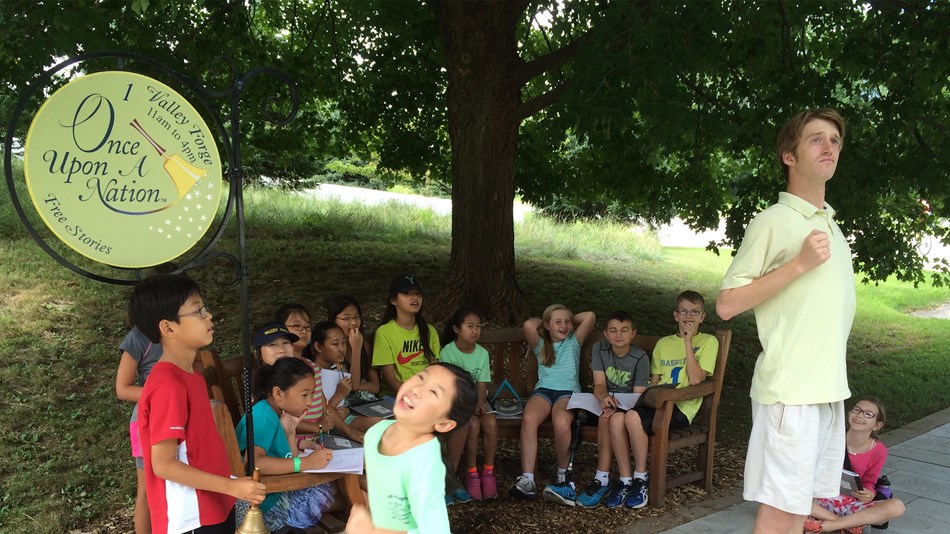 Story Benches
Hear the stories behind a revolution as tales of bravery, adventure and heroism entertain and educate.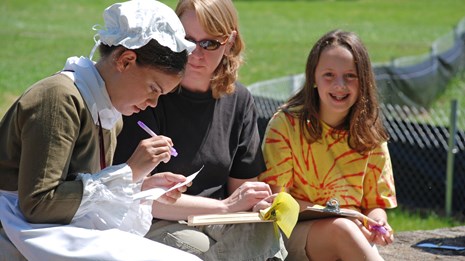 Secrets and Spies
Secrets and Spies takes you on a winding trail of intrigue and adventure. Intended for visitors of all ages!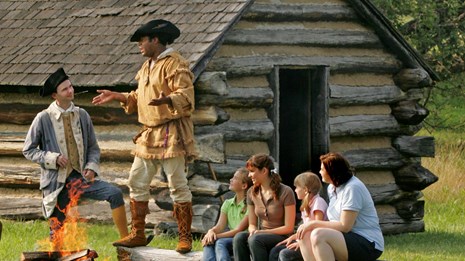 Historic Philadelphia
Learn more about Historic Philadelphia Inc. Visit their website for all of their offerings in the Philadelphia area.
Last updated: September 20, 2019