Secrets and Spies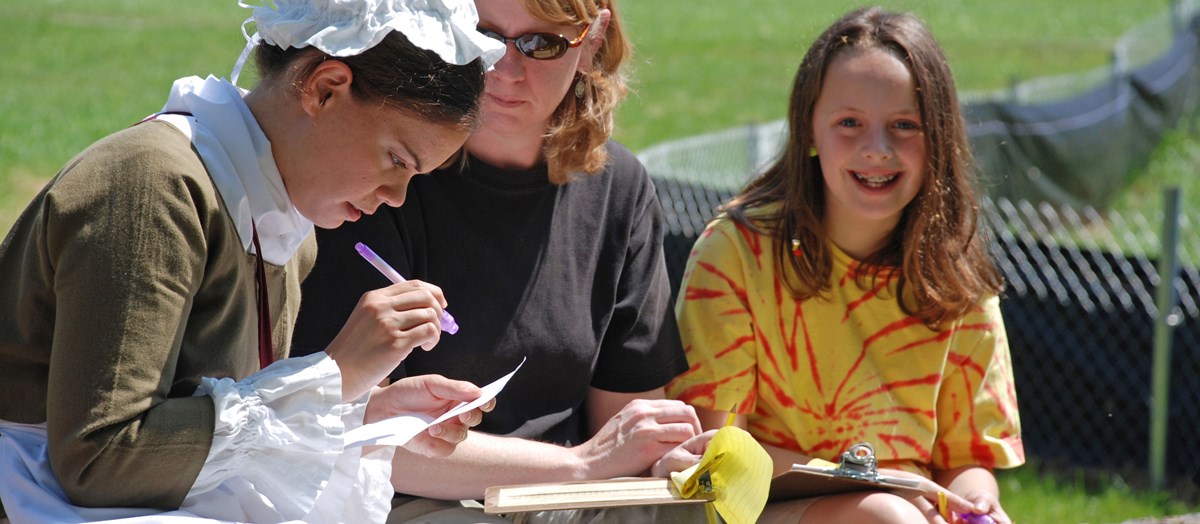 George Washington needs your help! There's rumor of a plot to have him kidnapped at Valley Forge. Be the first to enlist and join an American spy network to uncover the traitors involved. Wind your way through the area surrounding Washington's Headquarters to help unravel the mystery. The program is presented with children in mind, but fun for participant's of any age!
There is no charge, the program is free - meet at the
Washington's Headquarters Train Station
. Secrets and Spies is a production of
Once Upon a Nation
, a program of Historic Philadelphia Inc.
2019 Valley Forge Secrets & Spies
June 15: 12:30 pm & 2 pm
June 22: 12:30 pm
June 29: 12:30 pm
July 4: 12:30 pm & 2 pm
July 6, 13, 20, 27, August 3, 10 & 17: 12:30 pm
Last updated: June 16, 2019