Valley Forge Celebrates Washington's Birthday over Presidents' Day Weekend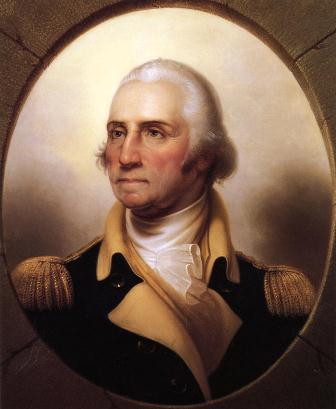 News Release Date:
January 31, 2014
Contact: Stephanie Loeb, 610-783-1013
Valley Forge, PA – For George Washington's 46th birthday, Martha surprised him with a public celebration at his headquarters in Valley Forge, bringing some mid-winter excitement (and cake) to the General and his troops. Following in her footsteps, Valley Forge National Historical Park has planned a weekend of programs and activities to celebrate Washington's 282nd birthday this year.
Kicking off the weekend on Saturday, February 15, over 2,000 members of the Boy Scouts of America will take part in the 102nd Annual Pilgrimage and Encampment at Valley Forge. This event is the oldest continuous scouting event in the world. The scouts will put their cold weather survival skills to the test as they camp overnight, hike the park, learn about the history and significance of the park as well as this years' honored figure, Captain Henry "Light-Horse Harry" Lee.
On Sunday, February 16, The Second Pennsylvania Regiment, a local living history reenactment group, will gather at the Muhlenberg Brigade Huts. Bringing over two dozen infantry and artillery soldiers as well as camp followers, the group will provide visitors with a dynamic interpretation of camp life including artillery demonstrations at 11 a.m., 1 p.m., and 3 p.m. At 2 p.m. on Sunday, visitors are encouraged to attend an exclusive ranger talk in the park's Education Center which will examine why congress chose George Washington as Commander-in-Chief of the Continental Army and how he led America to eventual victory in the Revolutionary War.
Presidents' Day Monday, February 17, the park will host a birthday party for General Washington. Beginning at 10 a.m. in the Visitor Center children can make birthday cards for Washington, take part in 18th century games, try on continental clothing, and meet the General and Mrs. Washington. At noon The Culinary Arts Institute of Montgomery County Community College will present the General with a birthday cake and provide the public with cupcakes and samples of a modernized version of Martha Washington's own recipe. Following the cake festivities children can participate in the Join the Continental Army program during which they will learn to march and drill like Continental Soldiers and receive a formal inspection by the Commander-in-Chief, General Washington. Children will march to the Muhlenberg Brigade Huts and the experience will conclude with a musket demonstration.
<10.0pt color: white span="">10.0pt>
Last updated: February 26, 2015