News Release
Valley Forge National Historical Park Begins Phased Reopening of Renovated Visitor Center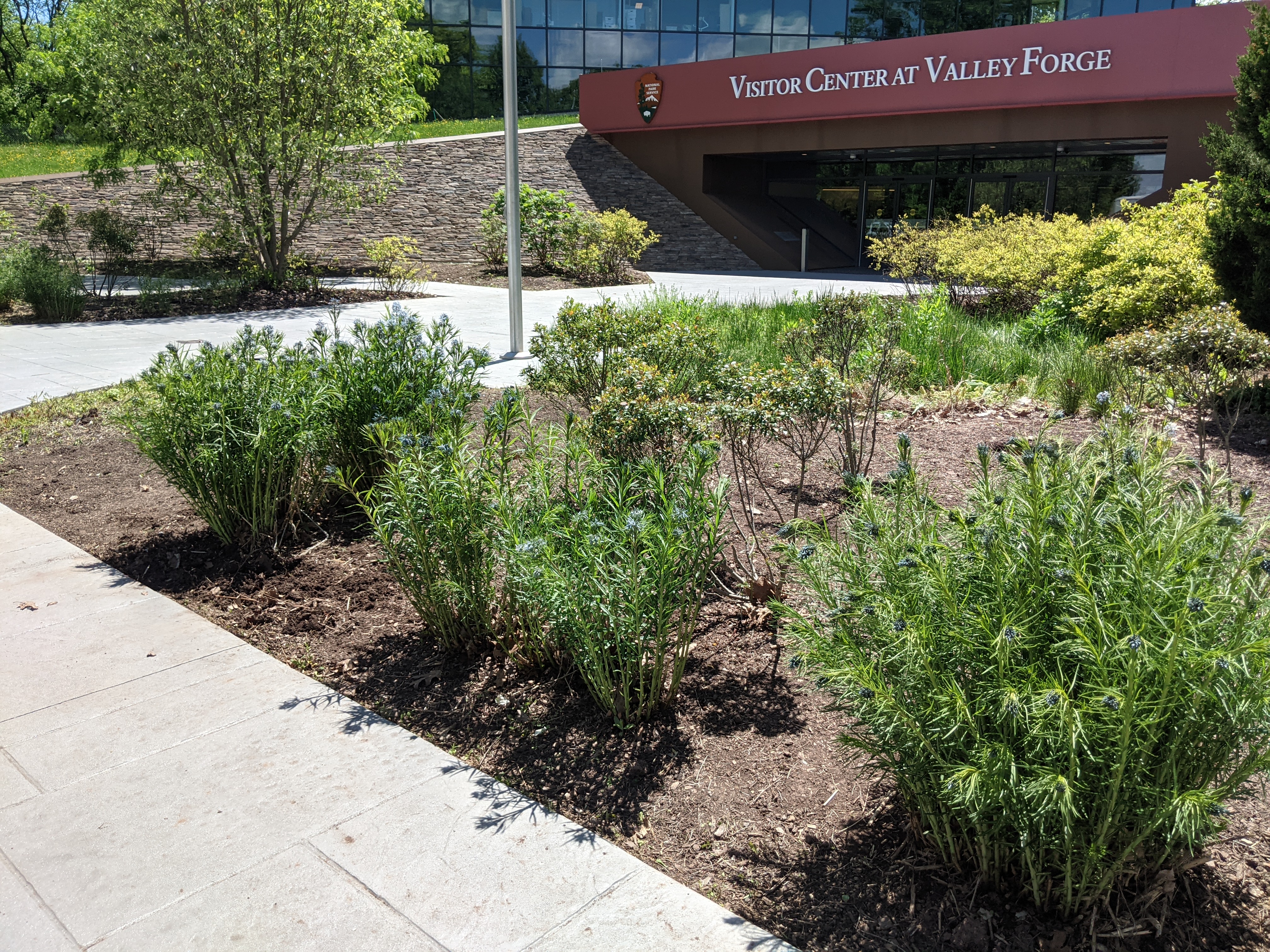 News Release Date:
June 16, 2021
Contact: Gregory Purifoy, 610-331-4329
KING OF PRUSSIA, PA – Valley Forge National Historical Park has begun a phased reopening of its recently renovated Visitor Center building. This is the building's first comprehensive overhaul since it opened in 1976.
The $12 million rehabilitation project – which began in late fall 2018 – features improved physical accessibility, upgraded security and fire protection, improved collections storage, an all-new HVAC system, windows, flooring, carpets, signage, and a variety of energy efficiency improvements.
The first phase goes into effect on Thursday, June 17, 2021. The refurbished building will be open to the public Thursday through Monday, 10 AM to 4 PM, (
EDIT: As of July 3, 2021 the Visitor Center is open daily, 9 AM to 5 PM
) and in anticipation of a busy summer season, offer the opportunity to shop at The Encampment Store's (TES) retail bookstore, visit the Valley Forge Tourism & Convention Board's (VFTCB) Montgomery County Welcome Center regional travel desk, as well as provide additional public restroom facilities, and air-conditioning.
"We are doing a phased opening so we could offer some amenities to our visitors, despite not being fully operational. The welcome mat will remain out for visitors to return again later when the new exhibits are installed and the theater is open," said Superintendent Rose Fennell. "We are fortunate to have the benefit and expertise of the VFTCB travel desk to help orient visitors to the area, and of our retail partner: The Encampment Store who enhances the park experience by providing park-themed merchandise and snacks."
The Encampment Store is also offering bike rentals and private tours this summer. The public is invited to call 610-551-7870 to make reservations, or visit the
Bike Rental Shop
located at the Visitor Center lower parking lot. Additional information is available at encampmentstore.org/bike-tours/.
The next phase of the reopening is projected to begin this fall with the installation of all new interpretive and museum exhibits in the Visitor Center. The new Visitor Center exhibits will immerse visitors in the six-month period of the 1777-1778 winter encampment through color, sound, and textures of wood, metal, and mud. The last phase will include the public opening of the renovated theater, estimated to take place in early 2022.
"We appreciate everyone's patience while the musem exhibits are installed and theater building is renovated," Fennell continued, "I feel honored to be at Valley Forge to witness the culmination of the dedicated efforts of staff, volunteers, and the community."
Last updated: July 12, 2021