Date:
June 13, 2011
Contact:
John Golden , 610.834.7985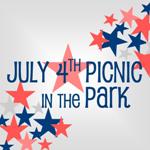 As the nation celebrates the signing of the Declaration of Independence, the Valley Forge area and
Valley Forge was pivotal in the struggle for American independence. In 1777, the Continentals suffered demoralizing defeats at Brandywine and Germantown. Philadelphia fell under British control. Seeking refuge, Washington led his rag-tag troops to Valley Forge and brought in Prussian officer Baron Friedrich Wilhelm von Steuben. He vigorously trained the men who emerged in June 1778 as one unified American army.
On Saturday, July 2, and Sunday, July 3, at noon, at Valley Forge National Historical Park, the site of that important encampment, children can answer A Call to Arms: 1778!They'll march and drill just like the real soldiers did on this hallowed ground. Trained Once Upon a Nation storytellers will share anecdotal tales of the encampment. Guided 90-minute trolley tours will highlight Washington's Headquarters, the Muhlenberg Brigade and the Grand Parade, the flat expanse where the soldiers practiced during the encampment.
On Monday, July 4, from 11 a.m. to 3 p.m., the park hosts a "National Picnic" with patriotic music, a Thomas Jefferson interpreter and children's games and activities. Costumed Park rangers will demonstrate soldier life and artillery and muskets near the Muhlenberg Brigade area. Hot dogs and hamburgers will be available at the Valley Forge Canteen.
Patriotism reigns on Montgomery County's Main Streets. Historic Skippack Village, also an encampment site for Washington's troops during the Revolution, hosts its July 4 parade at 11 a.m., with a performance by Reilly Raiders Drum and Bugle Corps at 3 p.m. and fireworks in Palmer Park at dusk.
In Norristown, the county seat, the annual parade begins at 10 a.m. Marching bands and more move from Main and DeKalb Streets to Elmwood Park on Harding Avenue where live music continues all day. Fireworks light the sky at dusk.
Elmwood Park Zoo, adjacent to the park, features one of the country's largest open air bald eagle exhibits. A moon bounce, live animal shows, face painting and pony rides will be among the zoo's special activities for the day. And about 20 minutes from the Valley Forge National Historical Park, downtown Narberth along Philadelphia's Main Line, hosts its annual fireworks at dusk.
For affordable accommodations and more information about all there is to do in Valley Forge and Montgomery County this July 4 weekend, visit www.valleyforge.org. To access the area's new three-day self-guided themed itineraries, including The Magical History Tour and With the Kids, visit www.valleyforgeescapes.com