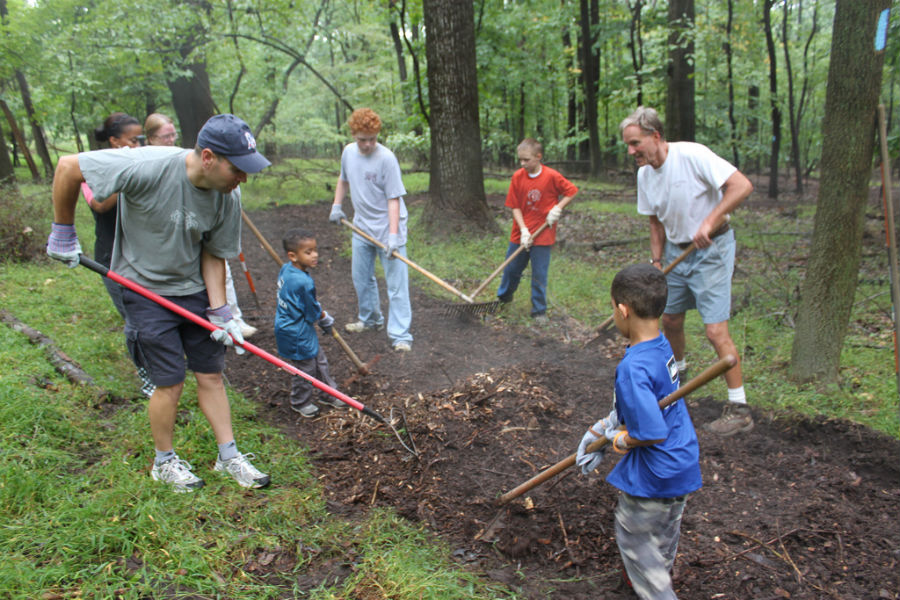 News Release Date:
September 16, 2016
Contact: Jonathan Parker, 610-342-5182
King of Prussia, PA – Volunteers are invited to join their fellow Americans by rolling up their sleeves and helping "spruce up" Valley Forge National Historical Park on Saturday, September 24, 2016 in celebration of National Public Lands Day.  Volunteers can choose from more than twelve hands-on projects including invasive plant removal, seed planting and mulching, littler clean up, and cannon painting will give volunteers the opportunity to make a real difference in maintaining and protecting their local national park.
The annual event, now in its 23rd year, is the nation's largest hands-on volunteer effort to improve and enhance the nation's 600 million acres of public lands.  Activities begin at 8:00 a.m. with group check-in and walk-in registration on the mini-parade ground behind the Visitor Center. Participants should dress in work clothes and shoes and bring plenty of water and sun protection.
"Many people are surprised to learn that over 30% of our country is public land. National Public Lands Day provides us the opportunity to welcome people into places like Valley Forge and show them that this land is here for everyone to use for education, recreation, and as a place to to care for," said Cristina Ramirez, Centennial Volunteer Ambassador for Valley Forge National Historical Park. "The corporate groups, Scout troops and families who volunteer on National Public Lands Day will help us complete important projects that keep Valley Forge safe and beautiful for the visiting public."
Participants will be able to enjoy a Stewardship Expo attended by local community partners and a light breakfast. Participants will also be receiving a fee-free coupon, which allows them access to any federal public land for a day.
To volunteer, contact Cristina Ramirez at 610-783-1014 or Cristina_Ramirez@partner.nps.gov. For more information, visit www.nps.gov/vafo