Virtual Tour
Created for the National Park Service Centennial celebration, the Upper Delaware Virtual Tour, in five separate modules, is an interactive reference guide to the outstandingly remarkable values of the Upper Delaware Scenic and Recreational River. Click on any modules below to explore the 73 miles of Upper Delaware Scenic and Recreational River which preserves and protects one of America's most important wild and scenic rivers.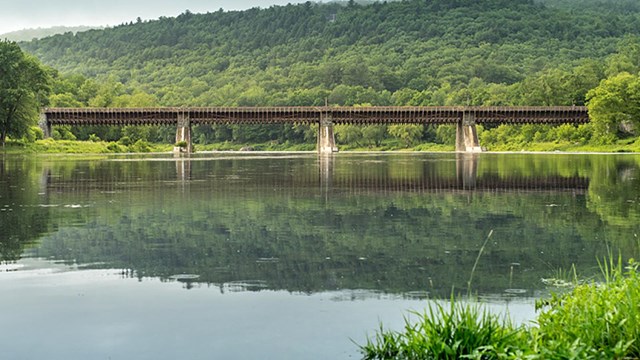 River Access Points
Planning a trip on the Upper Delaware? Here are all the accesses you can start and end your journey.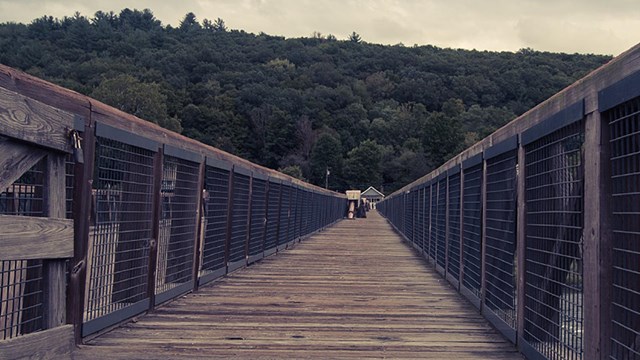 History and Culture
Learn about some of Upper Delaware River's extraordinary people and the national impact of their achievements.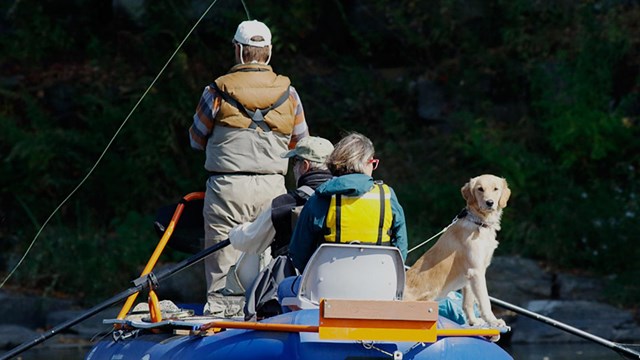 River Recreation and Safety
Learn about the many ways you can safely visit the Upper Delaware whether boating, fishing, bird watching or taking drive.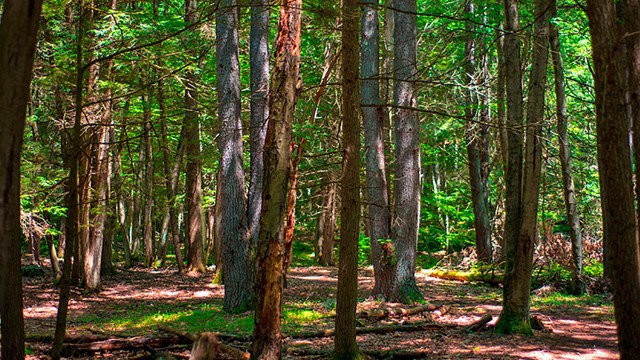 Take a Hike!
Experience stunning and intimate views of the many hiking trails in the Delaware River Valley.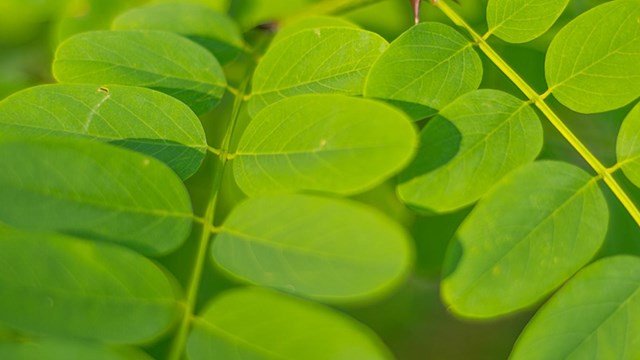 Wildlife and Ecology
From eagles to heron, trout to bass, oak to pine - the Upper Delaware River is rich and diverse in animal and plant life.
The creation of the Virtual Tour could not be done without the help and contributions of many organizations and individuals. Upper Delaware S&RR would like to acklowedge and thank them for making the Virtual Tour a reality.


Virtual Tour Concept & Production

Quiet Light Films, QuietLightFilms.com
virtual tour concept and production
Eric S. Rowe
Jordan D. Lewis

World One River
production assistance
Rodney Cameron

Rescue International, Northeast Search and Rescue, NESAR.org
drone production
Bruce Barton

Virtual Tour Special Thanks

World Angling Travels, WorldAnglingTravels.com
Lee Hartman
Dan Plummer

Rescue International, Northeast Search and Rescue, NESAR.org
Dan Bacaloglou
Emmy Wilbur
Breeze the golden retriever

Delaware Valley Raptor Center, DVRConline.org
Bill Streeter, Director

Claws 'n' Paws

Upper Delaware Council, UpperDelawareCouncil.org
Laurie Ramie, Executive Director

National Canoe Safety Patrol

Special thanks to the following individuals
Ms. Maria Rowe
Ms. Brenda Butz
Mr. and Mrs. Ken and Sharon Rowe
Mr. and Mrs. Charles and Carol Burd
Last updated: December 9, 2020