Environmental Factors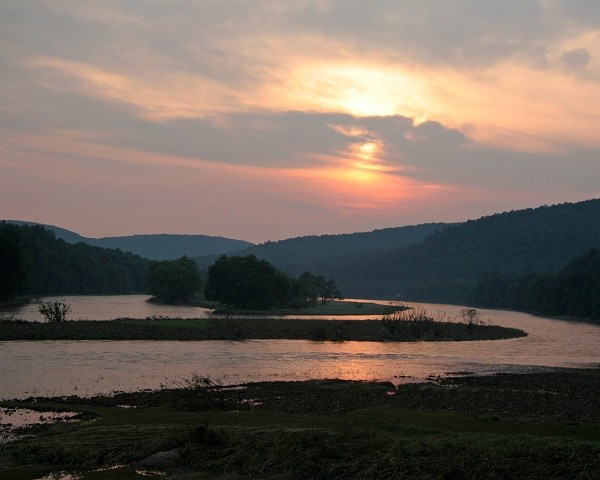 For centuries, the landscape and associated plant and animal life of the Upper Delaware have been shaped and altered by the forces of nature.
The ecological processes of this river valley provide services that are essential to our society such as purifying the drinking water for millions in the region, generating fish populations for commercial and recreational fisheries, and reducing the risk of flooding and flood damage.
These forces are natural and the changes that they cause are neither positive, nor negative but there are other factors acting against this river and threatening to damage the health of our resources.
Non-native plants, insects, and algae, which have arrived in this river valley from distant parts of the world, often times transported by human activity, threaten to have substantial impacts on the park's terrestrial, riparian, and river ecosystems.
The Delaware River is considered to be a river of exceptional water quality and the park works hard to keep it that way. But the river cannot be contained within a neat and tidy boundary, it is a natural feature, meandering through this river valley. It is merely traveling through, and so the park alone cannot protect the river. It is through the cooperation and efforts of many people, and many partnerships with fellow agencies, whether federal, state, county or non-profit, and with the private property owners in the communities that line this river valley that will determine the fate of the river.
Last updated: February 26, 2015