Animals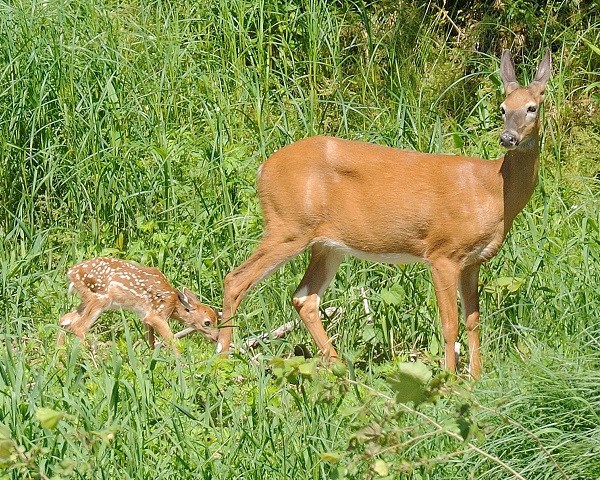 The Delaware River and its banks are feeding grounds for many animals. Muskrat, mink, raccoon, beaver, and snapping turtle are the most common. At dawn and dusk you can watch carefully for white-tailed deer crossing the roadways. Visitors can also commonly see wild turkeys searching around for food. After nightfall, a whole new set of animals can be seen in the river valley including foxes, coyotes, bobcats, owls, and bats.
The Upper Delaware River is an important part of the Atlantic Flyway. With over 200 avian species relying on the area for all or part of their life cycle, the Pennsylvania Audubon Society designated the Upper Delaware Scenic & Recreational River as an Important Bird Area (IBA) in 1998. The Upper Delaware valley is an ideal habitat for the bald eagle. The watershed hosts one of the largest populations of wintering bald eagles in the northeast, and an ever expanding year round population.
The Delaware River and its tributaries support more than 60 fish species, including species that make the river their permanent home as well as migratory species such as eels and American shad that travel between the upper reaches of the river and the Atlantic Ocean. Great blue herons can often be seen wading in shallow areas of the river looking for fish, frogs, or small crustaceans for a meal. Occasionally river otters can be spotted silently gliding through the water.
Last updated: February 26, 2015