Things To Do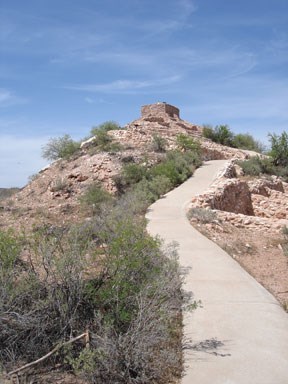 Visit Tuzigoot National Monument and witness the incredible legacy of a people who live in the Verde Valley 1,000 years ago.
Set aside a few hours to explore the museum, which was reopened in June 2011. Then roam the trails through the Tuzigoot pueblo and Tavasci Marsh. Spend time with a ranger and learn about the Sinagua and the lives they led in the Verde Valley. Check out the Calendar for a special event.
Become a Junior Ranger regardless of your age!


Last updated: April 10, 2015