Things To Do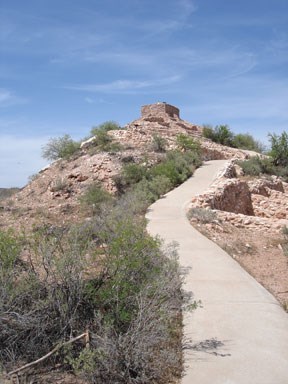 Visit Tuzigoot National Monument to immerse yourself in the presence of people who lived in the Verde Valley a thousand years ago.
Set aside twenty or thirty minutes to explore the Tuzigoot museum, which highlights ceramics, textiles, and tools found during the excavation of Tuzigoot pueblo, and was developed with help from descendants of the people who lived here.

Trails on site will take you through the Tuzigoot pueblo and Tavasci Marsh. Spend time with a ranger and learn about the Sinagua and the lives they led in the Verde Valley.

Check the Calendar for special events.

Become a Junior Ranger regardless of your age!

Are you traveling with your dog? Check out the BARK Ranger program!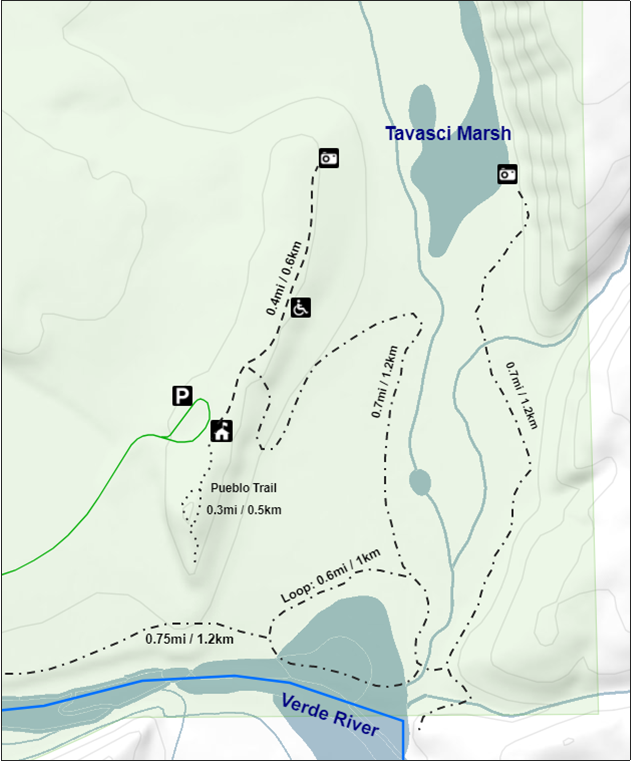 Tuzigoot Trails
The trails at Tuzigoot National Monument will lead you along the Verde River, to the edge of Tavasci Marsh, or along the top of the ridge where the Tuzigoot pueblo was built.

The pueblo trail is paved and mostly accessible, though some sections are steep and accessing the Citadel room requires the use of stairs. The marsh overlook is all paved, and gently sloped; wheelchairs and strollers should have no problem navigating it. The marsh trails are dirt or gravel - some are old road beds and others are single-track trails.

If you venture out into the marsh, please remember that the site closes and the parking lot gate is locked at 5:00pm - make sure you're out by then!


Last updated: May 31, 2022