Museum Collections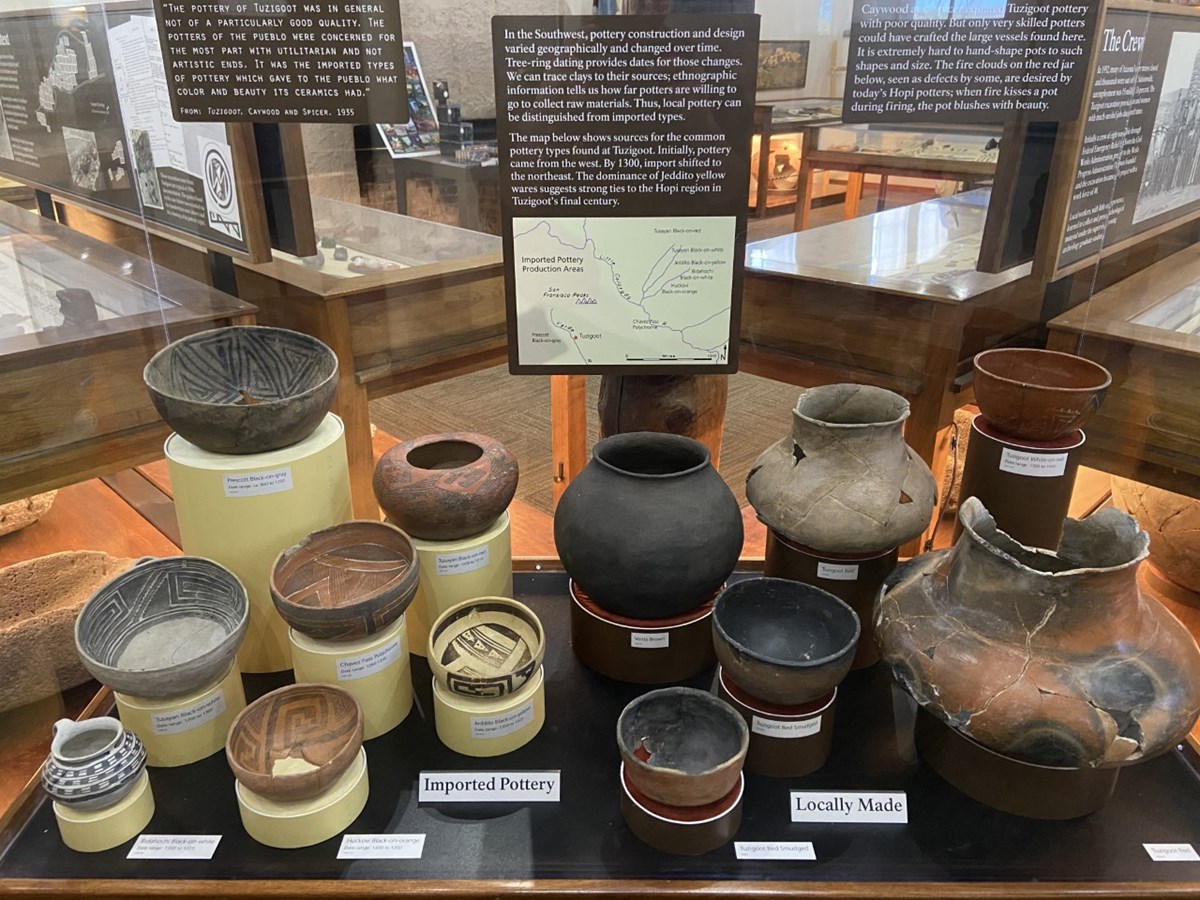 Tuzigoot Museum Collections
The Tuzigoot visitor center and museum, built in 1935-1936, is one of just a handful of New Deal-era buildings that is still being used for its original purpose. The architecture of the museum is part of the exhibit - the construction techniques used for the building are updated, modern-day versions of traditional Sinagua construction.

In its entry on the National Register of Historic Places, the museum is described as having an "irregular plan that was designed and built to reflect the Puebloan masonry style of the nearby Tuzigoot (site)." As you explore the museum, be sure to take a look at the heavy stone walls, the plaster finish, and the viga-and-latilla ceiling, all of which would be familiar to the people who built the Tuzigoot pueblo a thousand years ago.

Collection Summary
The Tuzigoot collections consist of archeological artifacts removed from Tuzigoot and nearby archeological sites, plus associated field records. Notable collection items include several very large ollas, scraps of woven baskets and cotton fabric, dozens of obsidian projectile points, and several pieces of jewelry and other decorative pieces.
Collection Size
3,158 objects
Facilities Exhibiting Museum Items
Tuzigoot Visitor Center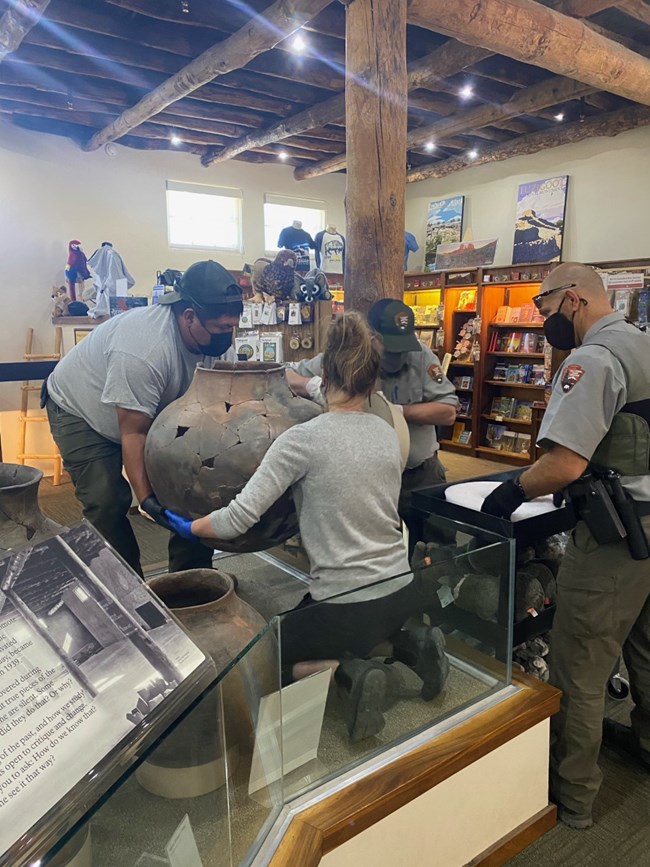 Tuzigoot's collections are collaboratively managed by the monument and the Western Archeological and Conservation Center, which provides professional archival and conservation services to National Park Service sites in the Intermountain Region.
American Southwest Virtual Museum
The Southwest Virtual Museum has an excellent collection of photos showing many of the items in Tuzigoot's collections, as well as historic photographs and other information about the site.
Last updated: May 16, 2022