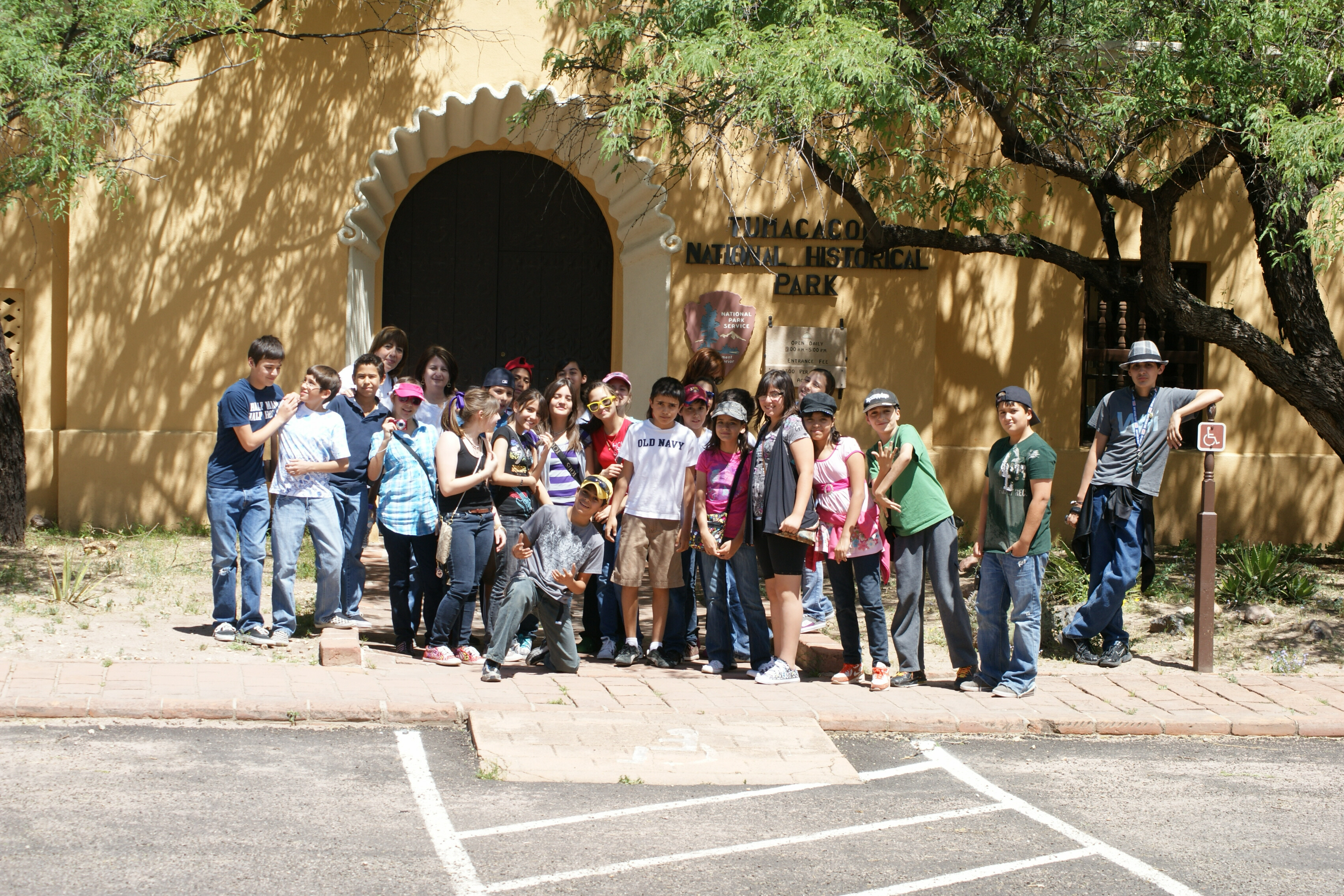 News Release Date:
March 11, 2015
Contact: Melanie Rawlins, 520-377-5064
Local schools now have one less barrier to bringing students on a field trip to Tumacácori National Historical Park. "If transportation is the only thing keeping kids from experiencing our amazing park, then that's an obstacle we want to address," says Superintendent Bob Love. "Budgets are tight all over, but it's so important that we reach out to our neighbors."
Teachers in schools within Santa Cruz or Pima Counties can apply for up to $200 to fund the transportation cost of bringing their students to the park for one of these field trips. Eligibility is based on location, need, and if the group will be participating in a ranger-guided program.Reimbursement of transportation costs follows a short post-field trip assessment.
As always, lesson plans, source materials, and information about field trips are available online at www.nps.gov/tuma/learn/education/index.htm. All programs are curriculum-based and designed to meet Arizona's College and Career Ready Standards. Ranger-guided programs are always free, hands-on, and inquiry-based. Young students can spend a day experiencing what children their age did during mission times. Older students may solve an historical whodunit or take on the adobe engineering challenge. New programs, lesson plans, and source material are being added all the time. Teachers with a particular interest or curriculum need may collaborate with the park's education ranger to custom-build a Tumacácori experience perfect for them.
More details and the application form for the transportation grant can be found at www.nps.gov/tuma/learn/education/index.htmor contact Ranger Melanie Rawlins at 520-377-5064.