Juan Bautista de Anza II
He was the youngest son of Captain Juan Bautista de Anza and Maria Rosa Bezerra Nieto of Fronteras, Sonora, Mexico. He was the grandson of Antonio de Anza, a pharmacist, and Lucia de Sassoeta of Hernani, Guipuzcoa, Spain. He was also the grandson of Captain Antonio Bezerra Nieto and Gregoria Gómez de Silva of Janos, Chihuahua, Mexico. He was born in July of 1736, possibly at Fronteras but more likely at Cuquiarachi, Sonora, Mexico. His father, Juan Bautista de Anza, senior, was killed by Apaches on May 9, 1740, when he was not quite three years of age.
He joined Spanish militia in December 1751 at San Ignacio, Sonora, Mexico during the Pima uprising, and became a "cadete" in the presidial cavalry in 1754 under the tutelage of his brother-in-law, Gabriel de Vildósola, at Fronteras, Sonora, Mexico. He advanced to cavalry lieutenant at Fronteras in 1756. He was made captain of the Tubac, Sonora, Mexico (now Arizona) Presidio in December 1759.
Juan Bautista de Anza married Ana María Pérez Serrano on June 24, 1761 at Arizpe, Sonora.
He became known for his abilities as a soldier fighting Apaches in the north (today Arizona) and Seris in the south (near present-day Hermosillo, Sonora) 1766-1773. On July 23, 1767 he was ordered to arrest Jesuits on the Sonora River, a commission that he carried out successfully but under great duress. In 1772 he requested permission from the viceroy to discover a route to Alta California, something his father had done in 1737 but was killed by Apaches before he could make the journey.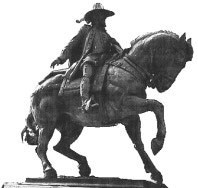 Juan Bautista de Anza led an expedition to discover a route to Alta California, leaving
Tubac
in January 1774 and arriving back there in May after having successfully found the route and traveling to the newly established Presidio of Monterey. He was advanced to lieutenant colonel by the King after completing the successful expedition of discovery. He began organizing a second expedition in Mexico City in January 1775 to colonize the San Francisco Bay, and started recruiting colonizers in Culiacán, Province of Sinaloa, Mexico in March 1775. He continued recruiting in the villages of Sinaloa and El Fuerte in the Province of Sinaloa, and Álamos, in Sonora in March, April, and May. The expedition spent the summer in Horcasitas, the capital of Sonora at that time, so Anza could train his new recruits for the difficult crossing of the Apache country that lay ahead of them. They arrived in Tubac from Horcasitas in mid-October, 1775, and continued preparations there. The expedition left Tubac on October 23, 1775 with some 300 people and 1000 head of livestock. There were no wagons or carts. All supplies were loaded on pack mules every morning and unloaded every night.
Manuela Pinuelas died that evening from childbirth complications, but the child lived to see California. In all, only three other people died in the year-long journey, and they died from a plague that struck the town of Horcasitas when the expedition was camped there that summer. In total there were eight live births and one miscarriage among the women of the expedition between Culiacan, Sonora, and San Gabriel (Los Angeles), Alta California.
The expedition arrived in Monterey, California in March, 1776. Leaving the people there, Anza and the expedition chaplain, Friar
Pedro Font
, and several soldiers explored the country around the San Francisco Bay. Today, the entire route within Arizona and California is commemorated by the
Juan Bautista de Anza National Historic Trail
.
On Anza's return trip from California, Chief Palma and three other Yuma Indians were taken to Mexico City where they received catechism and were baptized on February 13, 1777 They received confirmation at the cathedral in Durango on the return trip to Sonora on April 3, 1777.
Upon his return to Mexico City, Anza was made commander of all the troops in Sonora in the fall of 1776 and was later appointed Governor of New Mexico in 1777.
In 1779, with 800 men and 2500 horses, he led an expedition from New Mexico through Colorado and across the Arkansas River to engage the Comanches under the command of Chief Cuerno Verde. Cornering the said chief near Rye, Colorado, the campaign killed him and several other head men, which eventually precipitated the longest lasting peace treaty ever signed by the Comanches and any of the governments of Spain, Mexico, or the United States.
Anza led an expedition to the Hopi country that same fall to try to help save that people, who were dying from a long-lasting drought. In 1780 he led an expedition to discover a route between Santa Fe, New Mexico, and Arizpe, Sonora, which was the capital of the Provincias Internas. That expedition was also successfully completed.
In 1786 he asked to be released as Governor and his request was granted in 1787. He was made commander of the Buenaventura (previously
Fronteras
) Presidio in 1787 and then appointed commander of all the troops in Sonora shortly thereafter. He was made commander of the Tucson (now Arizona) Presidio in the fall of 1788. He rode there and conducted a review of the troops. Returning to his home in
Arizpe
, he died there suddenly on
December 19, 1788
.
---
To learn more about Juan Bautista de Anza, the son, go to Mission 2000 by clicking (here) and following the blue ID numbers. To return to Soldiers, click (here).
---
Although the body of a soldier was exhumed beneath the floor of the cathedral at Arizpe and identified as Juan Bautista de Anza in 1963, and is still identified as his remains, it has been proven to not be his body. He is buried in the side chapel of Nuestra Señora de Loreto in the cathedral at Arizpe, not in the nave. Some historians have theorized that the body may actually be that of Coronel Manuel de Echegaray.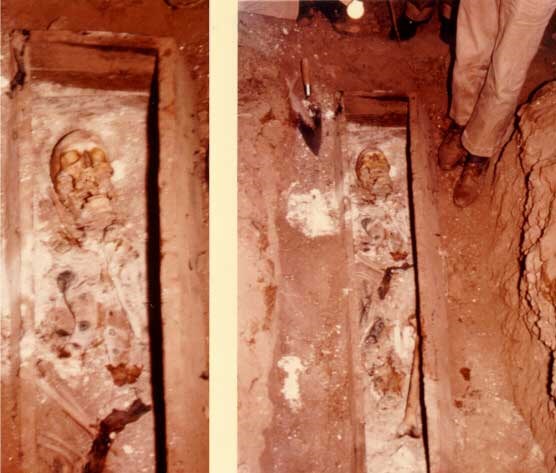 Last updated: February 24, 2015