Date:
December 17, 2007
Contact:
Christine Biggers
, 334/724-0922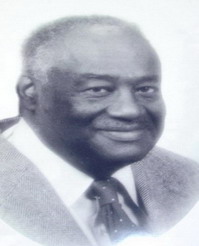 Tuskegee Airmen National Historic Site in Tuskegee, Alabama recently received a grant of $7,500 from the African American Experience Fund (AAEF). The AAEF is a component of the National Park Foundation (NPF) a non-profit organization dedicated to raise money for non-funded programs in National Parks throughout the United States, Puerto Rico, and Guam. The AAEF specifically raises funds for over 20 parks that highlight the African American experience. AAEF and its sponsors offered parks an opportunity to compete for projects that would further the park mission of conservation and stewardship of our nations resources for enjoyment today and for that of future generations. The program also supports the Macon County school system through educational outreach.
The grant will serve to continue and improve, for another school-term, the Meteorologist Program in partnership with the Macon County Board of Education, Tuskegee Institute Middle School, Tuskegee University, the Macon County Education Retirees Association, the Macon County Retired Senior Volunteer Program, Tuskegee Airmen, Maxwell Air Force Base, and other organizations.
The Milton M. Hopkins, Jr. Meteorologist Program was named in honor of Lt. Col. Dr. Milton M. Hopkins, Jr. who was a Tuskegee Airman. In 1942, Hopkins, also known as "Hoppy," enlisted in the United States Army to study meteorology. He received training at the University of California at Los Angeles (UCLA) and the University of Chicago where he was one of only four African Americans in a class of over 100. After his training, he was assigned to the 332nd Fighter Group, later known as the Tuskegee Airmen. He provided invaluable weather information to the four squadrons serving in the Mediterranean and Europe. He retired from the United States Air Force in 1965 with the rank of Lieutenant Colonel. Upon his passing away in 2006, in lieu of flowers, his widow Mr. Perea Hopkins requested donations be sent to Tuskegee Airmen National Historic Site.  In April 2007, Lt. Col. Dr. Milton M. Hopkins, Jr. was posthumously honored as a national hero, by President George W. Bush when he, along with other Tuskegee Airmen, was awarded the Congressional Gold Medal.
The Jr. Meteorologist program kicked-off its grant with a partner meeting on November 2, 2007 and will begin implementation at Tuskegee Institute Middle School in January 2008.
For more information, contact Ranger Christine Biggers at 334/724-0922.