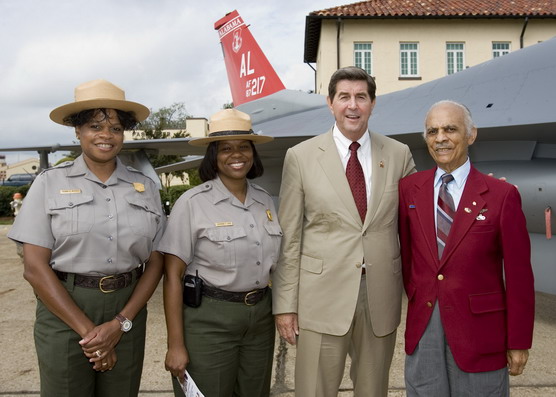 News Release Date:
September 27, 2007
Contact: Christine Biggers, 334-724-0922
Contact: Deanna Mitchell, 334-724-0922
On September 13, 2007, in honor of the Tuskegee Airmen 100th Fighter Squadron, the Alabama National Guard deactivated its 187th Fighter Wing and activated the 100th Fighter Squadron. A special ceremony was held at Maxwell Air Force Base, Montgomery, Alabama.
This historic event brings to the fore the history and legacy of the 100th Fighter Squadron of the Army Air Corps all-black aviation units trained during WWII--today known as Tuskegee Airmen.

This is an honor that the State of Alabama and the National Park Service are extremely proud to be connected with.