TRIP IDEA
Civil War Heritage - DC Region

| | |
| --- | --- |
| Duration | Multiple Days |
| Topic(s) | Architecture and Building, Burial, Cemetery and Gravesite, National Cemetery, Enslavement, Military, Civil War, Assassinations, Murders, Battlefields, Monuments and Memorials, Scenic Views, Trails, Presidents, Abolition Movement, Civil Rights, Forts, Wars and Conflicts, African American Heritage, Armories, US Marines, Social Movements |
| Activities | Self-Guided Tours - Walking, Theater, Cultural Demonstrations |
| Type | Kid Friendly, Active, Relaxed, Educational, Inspirational |
| Parks | Arlington House, Ford's Theatre, Antietam National Battlefield, Monocacy National Battlefield, Lincoln Memorial, Rock Creek Park, Manassas National Battlefield Park, Appalachian National Scenic Trail, Harpers Ferry National Historical Park, African American Civil War Memorial, Fort Washington Park |
---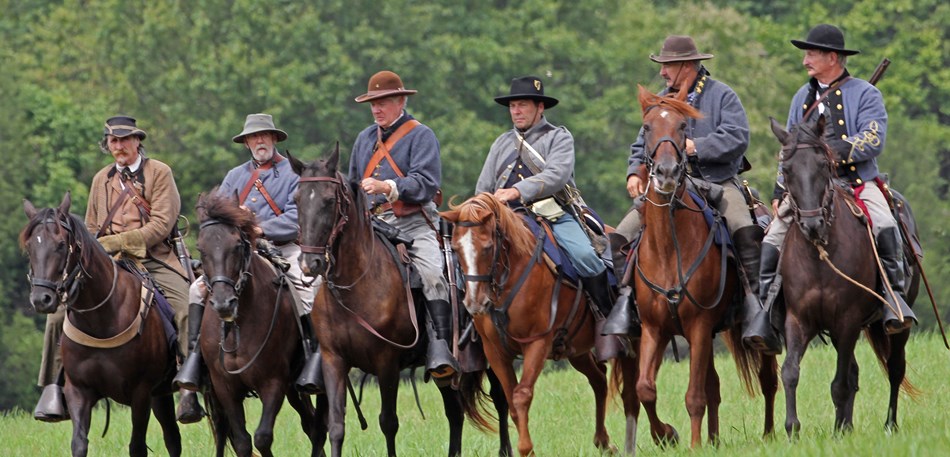 From 1861 to 1865, the American union was broken as brother fought brother in a
Civil War
that remains a defining moment in our nation's history. From battlefields and monuments to homefronts, the National Park Service preserves many of these historic sites and landscapes, allowing visitors today a glimpse back to rolling farm fields, historic buildings, and sweeping panoramas where battles were fought and decisions were made.
On forested hills surrounding the nation's capital are the remnants of a complex system of
Civil War fortifications
, and within a two hour drive of Washington, DC you can visit
battlefields
that have witnessed several centuries of history.
Each of the parks identified below are a
two-hour drive or less
from Washington, DC.
Last updated: May 26, 2017