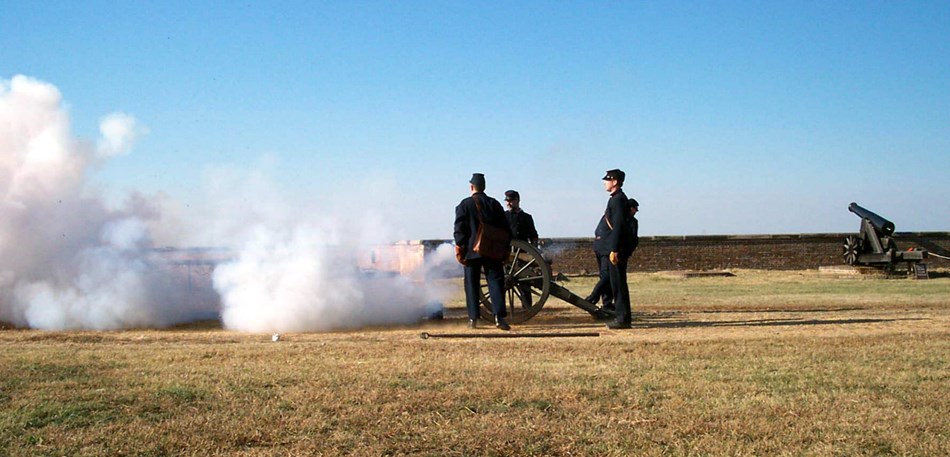 Artillery Demonstrations & Musket Firings
Ever wonder how Civil War cannons were fired? Come and join the Fort Washington Guard as they handle muskets and shoot off cannons. Visit the park the first and third Sunday of every month to watch the Fort Washington Guard demonstrate and explain the procedures used during the muzzle-loading era of American Artillery.
For information about upcoming events visit the park's
calendar
.