Outdoor Activities
Learn and Explore
The Great Outdoors
People have to work in the cities, they can't live in the woods anymore. But they ought to have a place in the woods they can go to.
-- Willie Browne, 1889-1970

These are the words of conservationist and Jacksonville native Willie Browne who donated one of the most iconic sites within the park, the Theodore Roosevelt Area. The Timucuan Preserve offers more than just "a place in the woods" however, kayak trails through pristine marshes, fascinating historic sites, a wide variety of eco-systems from pine flatwoods to sandy beaches await you in the park.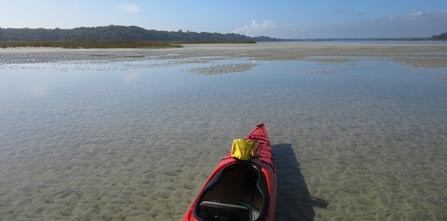 Last updated: June 7, 2018