Hiking
It is time to take a hike! Trails in the Timucuan Preserve take you through shady hammocks and along pristine beaches. You can walk along the paths used by Timucuan Indians, or along the roads that enslaved men, women, and children walked to the fields. While hiking, you'll experience the beauty of the rivers and salt marshes. Choose a link and learn more about where a hike in the Preserve can take you.
Fort Caroline & Theodore Roosevelt Area (pdf trail guide)
Kingsley Plantation & Fort George Island (pdf)
Cedar Point (pdf trail guide)

Pumpkin Hill ¦ Betz Tiger Point

Always prepare for hiking in the preserve by checking the weather, telling others when you plan to return and packing water. Please leave no trace on our trails and keep dogs on a leash.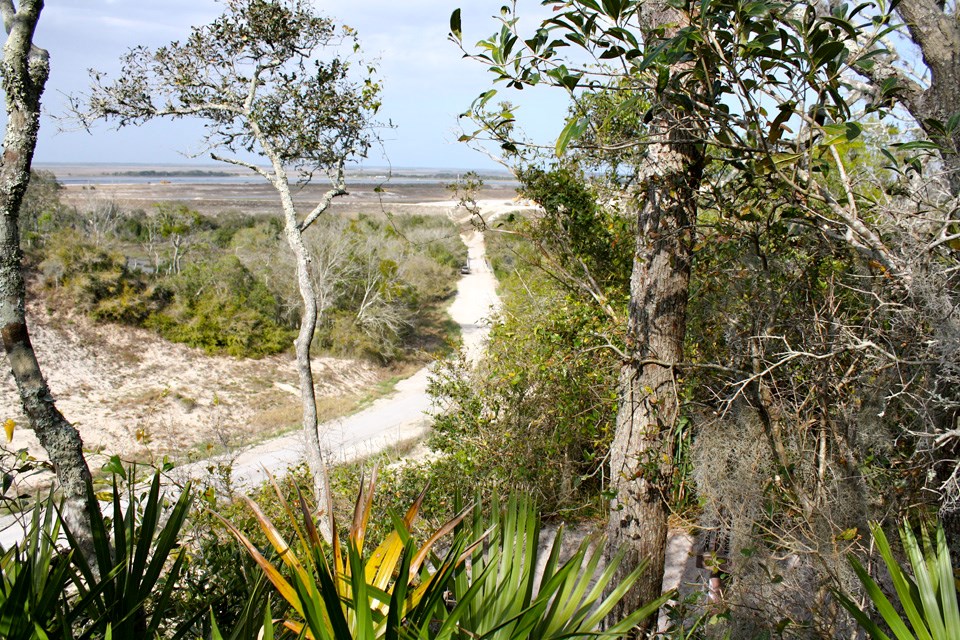 Last updated: August 8, 2017