Weather
Loading weather forecast...
Loading weather forecast...
Climate
Summers are warm with average high temperatures in the 70s and 80s°F. Winters are cold with average lows in the single digits December through February. Wind is considerable year-round. Conditions can change quickly.
The park receives an average of 15 inches of precipitation per year; this includes an average of 30 inches of snow during winter months. Rains are infrequent, but a single storm can produce considerable precipitation. Travelers should be aware of the potential for violent thunderstorms in the summer and blizzard conditions in the winter.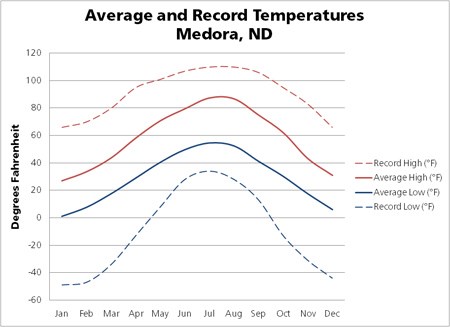 Last updated: March 25, 2019