TRNP Bison Transfer Map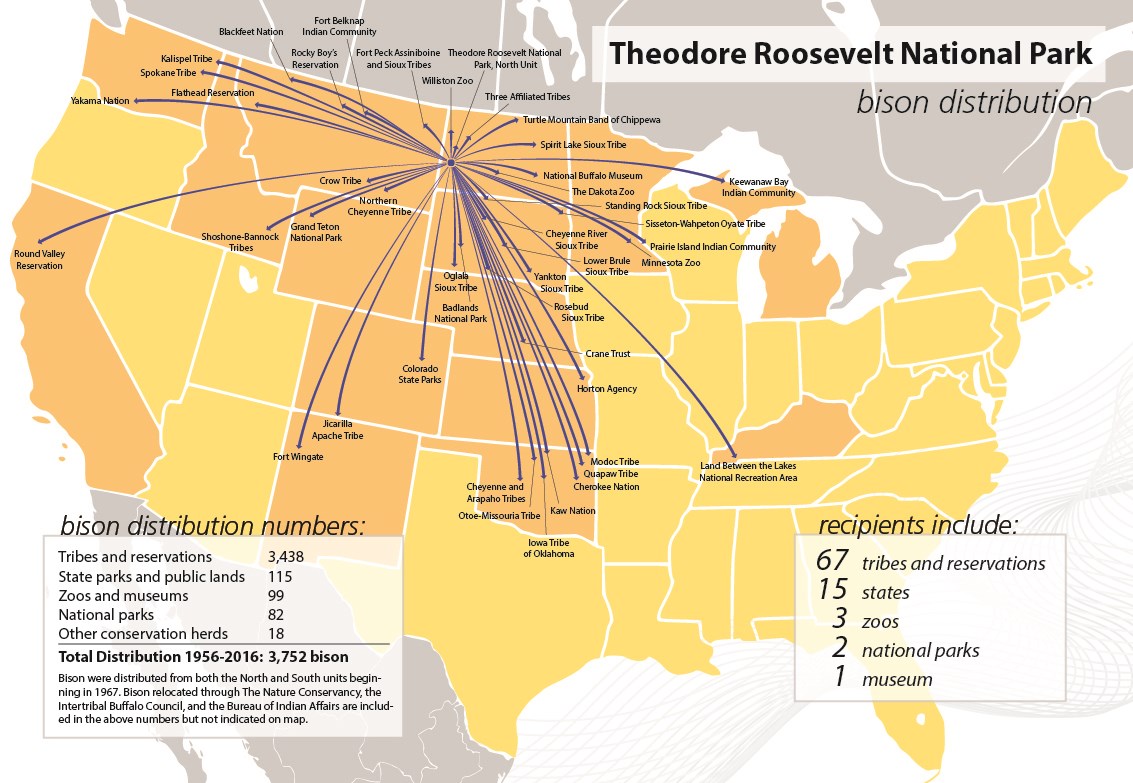 Between 1956 and 2016, 3,752 bison were relocated from Theodore Roosevelt National Park to sites all over the country. Prior to 1967, individuals were only relocated from the South Unit of the park; since then, they have originated from both units.
Of the total, 3,438 (92%) of the bison have been relocated to tribes and reservations; 115 (3%) have gone to state parks and public lands; 99 (2.5%) were sent to zoos and museums, 82 (2%) were relocated to other national parks, and the remaining 18 bison (.05%) were distributed to other conservation herds. Bison have been sent to 15 different states, and recipients include 67 tribes and reservations, three zoos, two national parks, and one museum.
Last updated: March 6, 2018