The Sounds of Theodore Roosevelt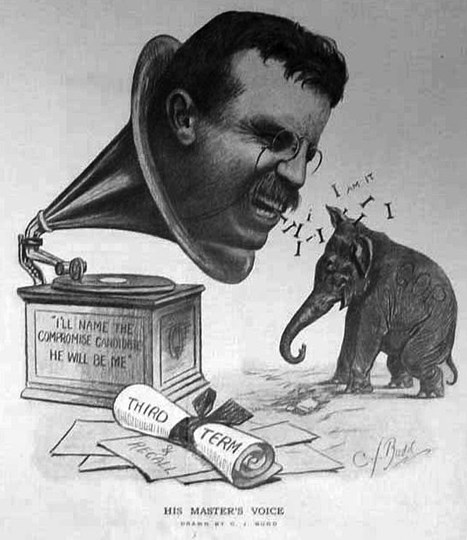 As long-time friend Jacob Riis once said of Theodore Roosevelt: "When he speaks, there is not often much applause, and when there is, he often raises his hand with a warning gesture to stop it. Both his hearers and he are much too interested in the thing he says to pay great heed to the way he says it. But when it is over, his hearers go away, thinking. They know exactly what he meant, and, for the best of reasons-he did."
Theodore Roosevelt, while far from being a recording star, realized the importance of getting his words out to as many people as possible. So, with the invention of Thomas Alva Edison's phonograph, which resulted from his work on improvements to the telegraph and telephone, Theodore's words and speeches were placed on wax cylinder recordings and later archived by the Library of Congress and the G. Robert Vincent Voice Library of Michigan State University.
Last updated: February 26, 2015