Thing to Do
Yellowstone River Picnic Area Trail

Trail climbs steeply to the east rim of the Narrows of the Yellowstone and then follows the rim. Look for peregrine falcons and osprey, which nest in the canyon, and bighorn sheep along the rim. View the Overhanging Cliff area, the towers of Tower Fall (the fall is not visible), basalt columns, and the historic Bannock Ford.
Safety notes: At the vista overlooking the Tower Falls area of the Yellowstone River, return the way you came or continue down the trail as it heads northeast; at the trail junction turn left and descend to the road. Walk west along the road for 0.7 mile (1.2 km) to the Yellowstone River Picnic Area.
Trailheads: Park at the Yellowstone River Picnic area, 1.25 miles (2 km) northeast of Tower Junction on the Northeast Entrance Road.
This is a 3.7-mile (5.9-kilometer) there-and-back trail that begins and ends at the same trailhead.
Entrance fees may apply, see Fees & Passes information.
This trail is located in the northern part of the park near Tower Junction and just east of the bridge over the Yellowstone River.
Accessibility Information
The start of the trail ascend a rather steep hillside. The entire trail is single-wide, bare ground with frequent rocks and roots along the way. After ascending the hill, the trail follows a ridge with steep drop-offs.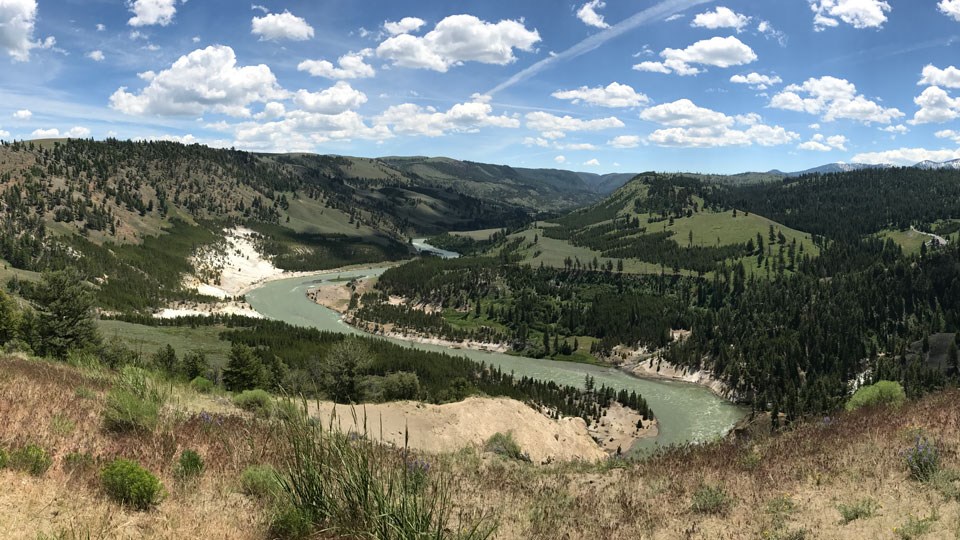 More on Day Hikes in Yellowstone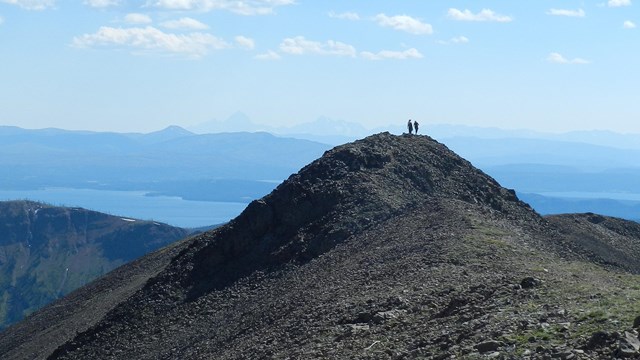 Yellowstone Day Hikes
Lace up your boots and explore some of the over 1,000 miles of trails in Yellowstone National Park.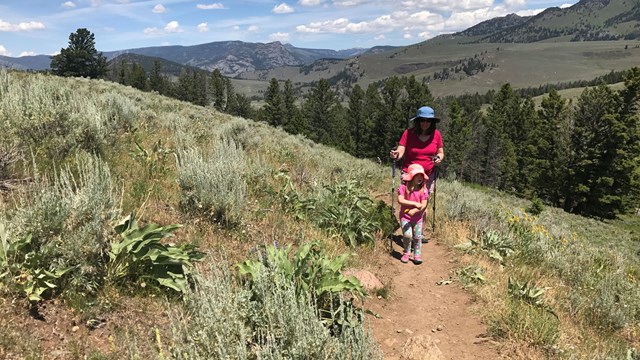 Tower & Northeast Day Hikes
Hikes in the northern part of the park reward you with enjoyable views of the Yellowstone River, meadows, and even petrified forests.
Last updated: December 18, 2018