Thing to Do
Yellowstone Lake Overlook Trail

Hike to a high mountain meadow for a commanding view of the West Thumb of Yellowstone Lake and the distant Absaroka Mountains.
The loop trail ascends steeply, passing backcountry thermal features, then gradually descends through meadows & forest.
Safety notes: Thermal activity along trail; stay on the designated trail and abide by detour signs at all times.
Trailheads: Southeast corner of West Thumb Geyser Basin Parking Area.
This is a 1.7-mile (2.7-kilometer) lollipop loop trail that begins and ends at the same trailhead.
Entrance fees may apply, see Fees & Passes information.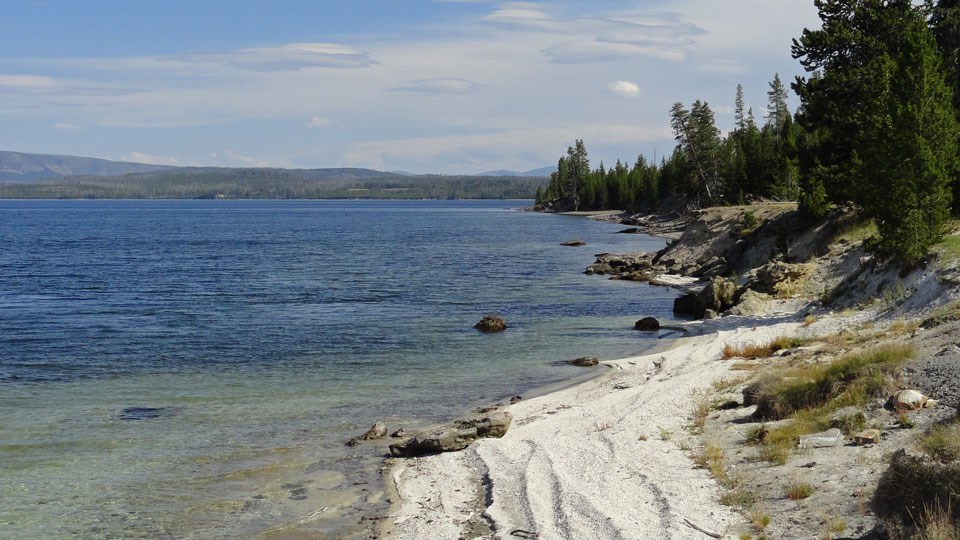 More on Day Hikes in Yellowstone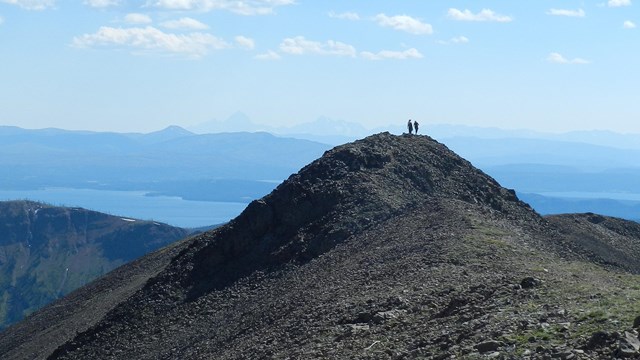 Yellowstone Day Hikes
Lace up your boots and explore some of the over 1,000 miles of trails in Yellowstone National Park.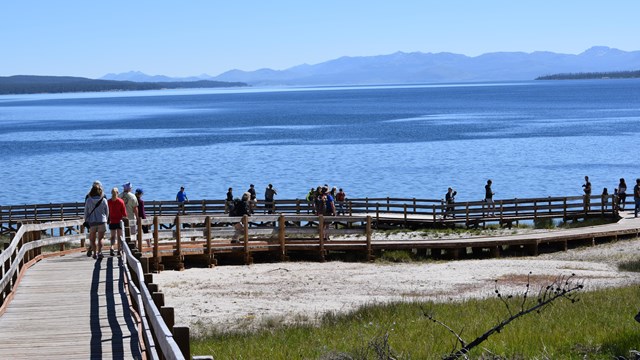 West Thumb & Grant Day Hikes
Explore some of the major lakes of Yellowstone National Park along these trails.
Last updated: July 2, 2018