Thing to Do
Sepulcher Mountain Trail

This hike climbs 3,400 feet through forest and meadows to the 9,652-foot (2,942-m) summit. Loop continues along the opposite side of the mountain through an open slope to the junction of Snow Pass. You may spot mountain goats, bighorn sheep, and moose along this trail.
Safety notes: Grizzly bears frequent this area. Requires a good map for navigation. Check the Backcountry Situation Report for further information.
Trailheads: North of Liberty Cap, near the stone house.
This is an 11-mile (17.6-kilometer) loop trail that begins and ends at the same trailhead.
Entrance fees may apply, see Fees & Passes information.
Location
Mammoth Hot Springs
This trail is located in the northern part of the park, with one trailhead near Liberty Cap. This is the same trailhead that Beaver Ponds Trail heads off from.
More on Day Hikes in Yellowstone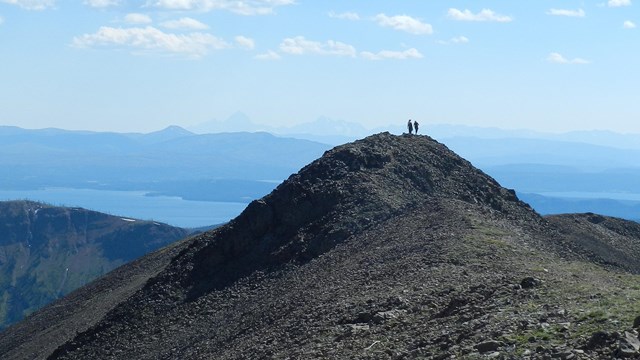 Yellowstone Day Hikes
Lace up your boots and explore some of the over 1,000 miles of trails in Yellowstone National Park.
Mammoth Area Day Hikes
Discover the amazing hikes in the northern part of Yellowstone National Park.
Last updated: June 7, 2018