Thing to Do
Sentinel Meadows & Queen's Laundry Trail

The trail follows the Firehole River a short distance, then veers toward the meadows. Look for the large sinter mounds of hot springs and the remains of the old, incomplete bathhouse at Queen's Laundry. Begun in 1881, construction was abandoned as park administrations and priorities changed. Minerals from the hot springs preserved the structure, which was the first building constructed by the government for public use in any national park. Queen's Laundry is a National Historic Site.
Safety notes: Hiking off-trail in the hydrothermal areas is not permitted.
Trailheads: Park at the end of Fountain Flats Drive and cross the bridge over the Firehole River.
This is a 3.8-mile (6.1-kilometer) there-and-back trail that begins and ends at the same trailhead.
Entrance fees may apply, see Fees & Passes information.
Season
Winter, Summer, Fall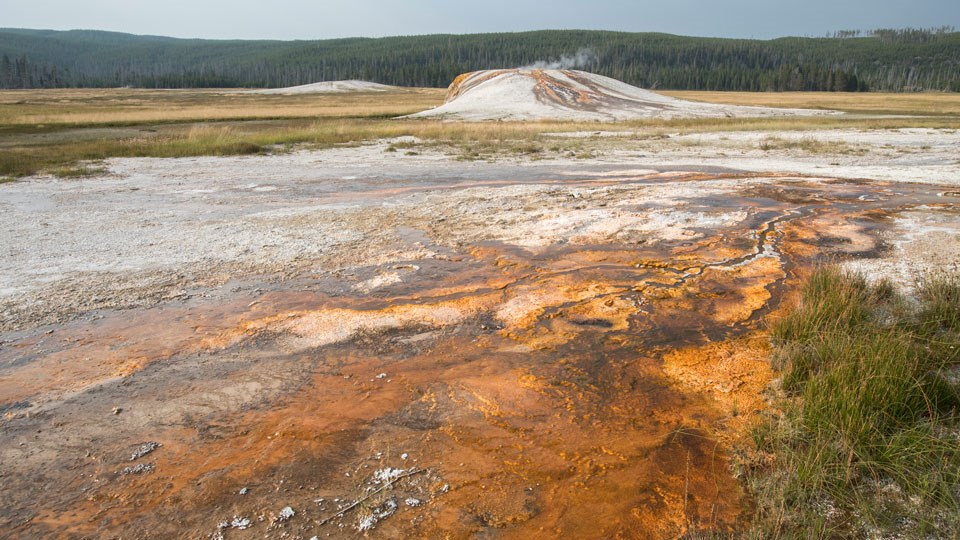 More on Day Hikes in Yellowstone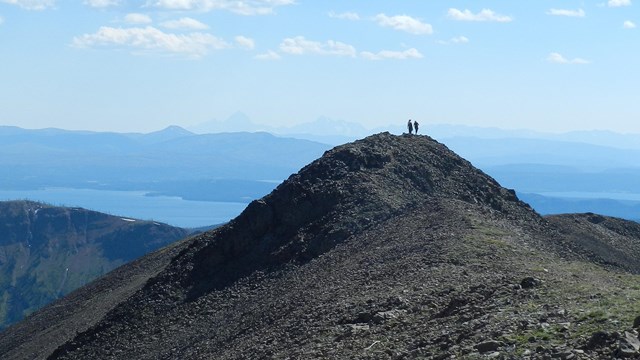 Yellowstone Day Hikes
Lace up your boots and explore some of the over 1,000 miles of trails in Yellowstone National Park.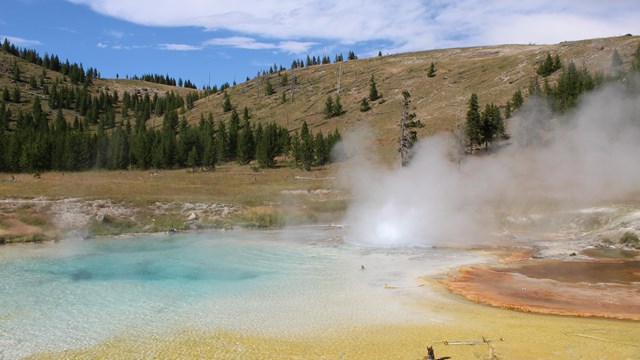 Old Faithful Area Day Hikes
Discover the unique hikes around the largest concentration of hydrothermal features in the world.
Last updated: June 27, 2018