Thing to Do
Pelican Valley Trail

You are entering some of the best grizzly country in the lower 48 states. The trail heads north, crosses a few bridges through a meadow, then enters the forest. After it leaves the forest, it ascends a small hill to a nice overlook of the valley, with the creek below and the Absaroka Mountains to the east. From here, the trail turns slightly to the right (east) and passes through a small hydrothermal area. Stay on the trail through this fragile and hazardous area. Soon, the trail veers north (left), crosses a small creek, and climbs up a cut bank. This is a good place to enjoy the views of Pelican Creek. The trail continues one mile further to a washed-out bridge.
Safety notes: Many restrictions apply to this trail because it is in prime grizzly bear habitat: Closed until July 4th (Bear Management Area closure), day-use only from 9 am–7 pm, groups of four or more hikers recommended, and off-trail travel prohibited on the first 2.1 miles (3.4 km). Check the Backcountry Situation Report for current information.
Trailheads: Turn onto the gravel road 3 miles (4.8 km) east of Fishing Bridge Visitor Center; park at end of road.
This is a 6.2-mile (9.9-kilometer) there-and-back trail that begins and ends at the same trailhead.
Entrance fees may apply, see Fees & Passes information.
This trail is located in the central part of the park, with the trailhead east of Indian Pond.
Day-use only from 9 am–7 pm.
Accessibility Information
This is a fairly level, single-wide, bare ground trail that heads through a valley. There is no bridge crossing the creek.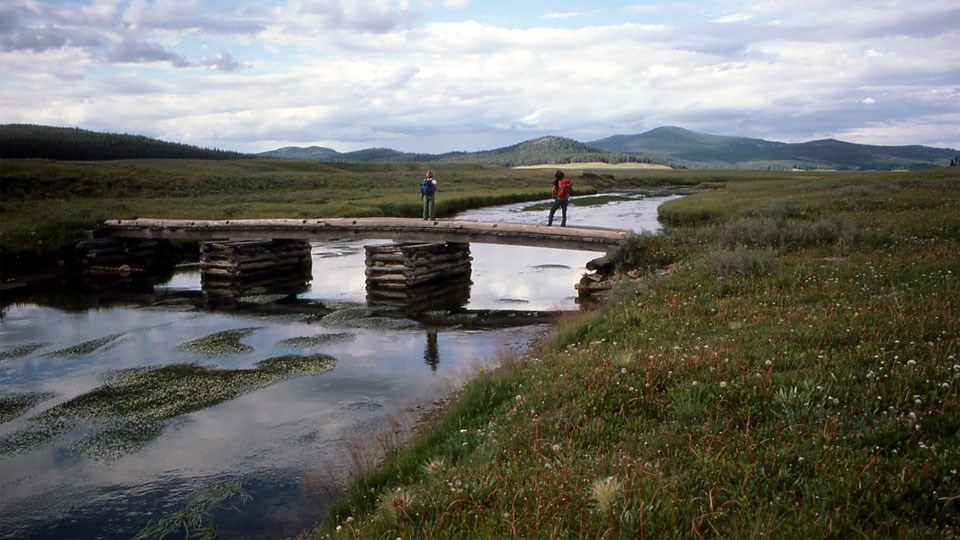 More on Day Hikes in Yellowstone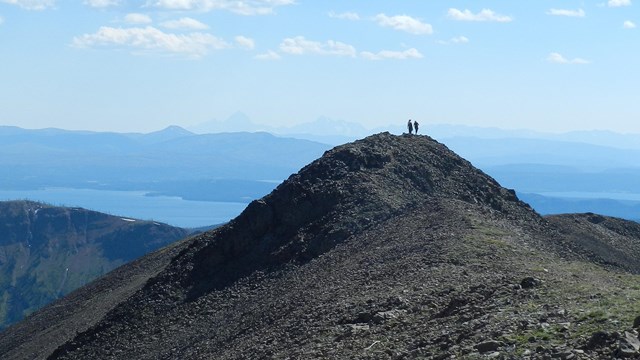 Yellowstone Day Hikes
Lace up your boots and explore some of the over 1,000 miles of trails in Yellowstone National Park.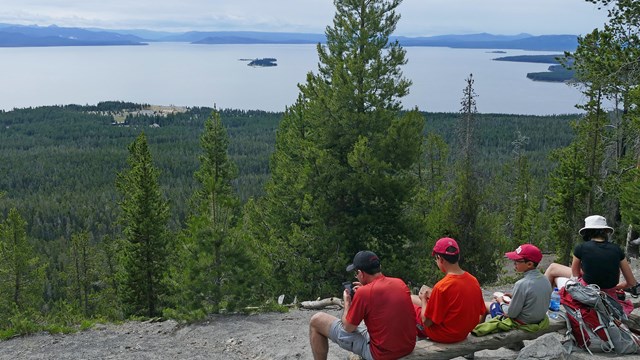 Lake Area Day Hikes
Explore trails that traverse a variety of Yellowstone ecosystems and provide stunning views of Yellowstone Lake.
Last updated: June 5, 2019