Thing to Do
Observation Point Trail

Switchbacks lead up the hill 0.5 miles (0.8 km) to a commanding view of the Upper Geyser Basin. Return the same way.
Safety notes: Carry water and pace yourself going up the hill.
Trailheads: From the Old Faithful Visitor Education Center, walk about 0.3 miles (0.5 km) counter-clockwise along the Old Faithful boardwalk, turn right at the Geyser Hill sign, and continue down the path. The trailhead is just after the bridge crossing the Firehole River.
This is a 1.6-mile (2.6-kilometer) there-and-back trail that begins and ends at the same trailhead. Add 0.9 miles (1.4 km) to the hike by continuing west to Solitary Geyser—a frequent erupter—then down to the Geyser Hill boardwalk and back to the trailhead.
Entrance fees may apply, see Fees & Passes information.
Location
Upper Geyser Basin
This trail is located in the western part of the park, with the trailhead located on the north side of the bridge crossed the Firehole River between Old Faithful Geyser and Geyser Hill.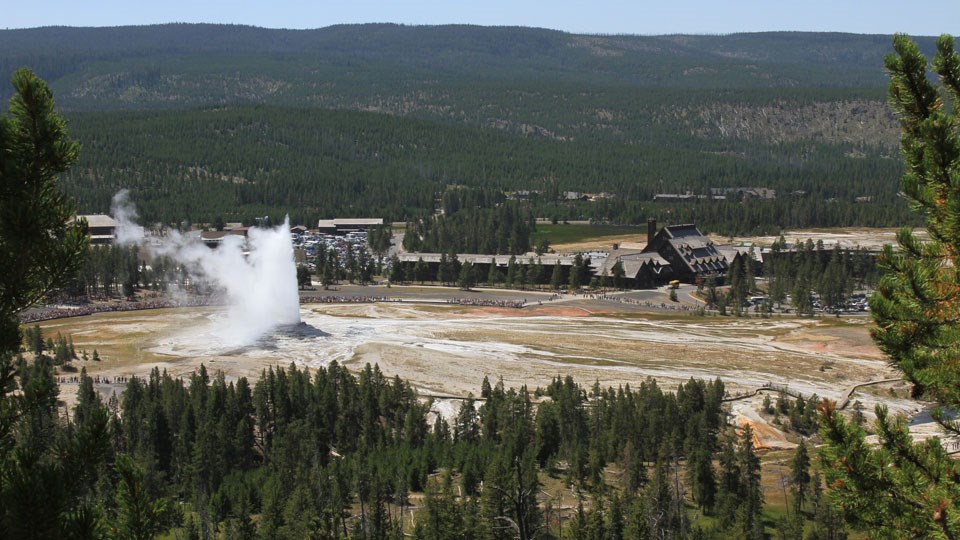 More on Day Hikes in Yellowstone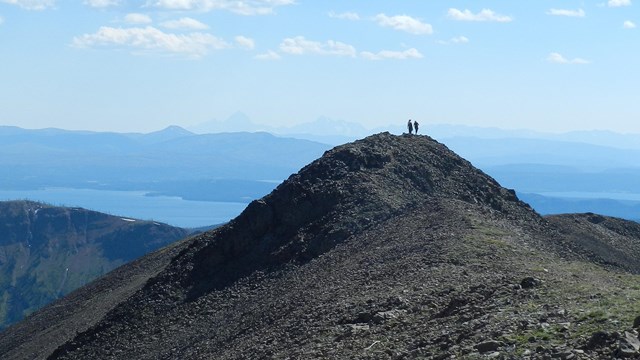 Yellowstone Day Hikes
Lace up your boots and explore some of the over 1,000 miles of trails in Yellowstone National Park.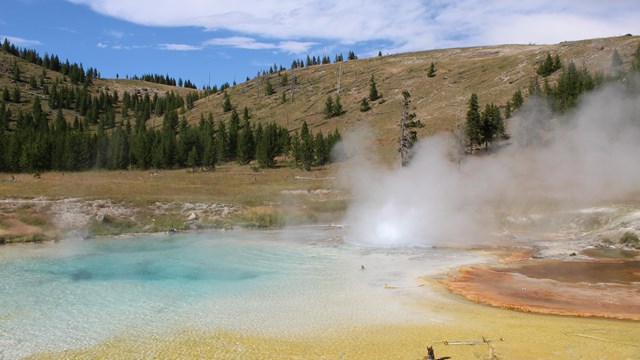 Old Faithful Area Day Hikes
Discover the unique hikes around the largest concentration of hydrothermal features in the world.
Last updated: June 27, 2018