Thing to Do
Lost Lake Trail

This trail begins behind Roosevelt Lodge and climbs 300 feet (91 m) onto the bench. Here it joins the Roosevelt horse trail and continues west to Lost Lake. From Lost Lake the trail follows the contour around the hillside to the Petrified Tree parking area, crosses the parking lot and continues up the hill. It loops behind Tower Ranger Station, crosses the creek and returns to the lodge.
Safety notes: This area is home to many bears and bison, use caution when traveling. Trail frequented by horseback-riders. If you encounter horses, move to the downhill side of the trail and remain still until they have passed.
Trailheads: Starts behind Roosevelt Lodge or at the end of the Petrified Tree parking lot west of Tower Junction.
This is a 2.8-mile (4.5-kilometer) loop trail that begins and ends at the same trailhead, or segments can be done as there-and-back.
Entrance fees may apply, see Fees & Passes information.
This trail is located in the northern part of the park near Tower Junction.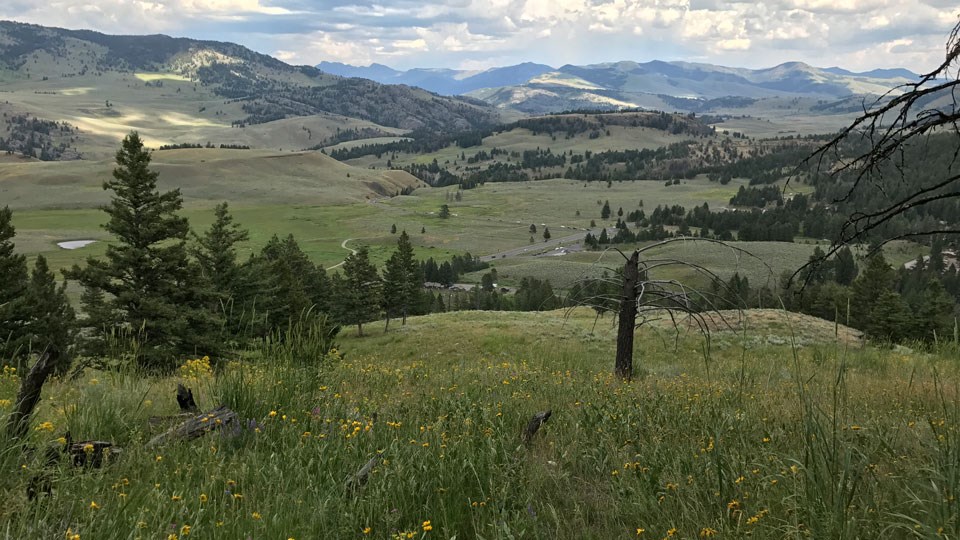 Map note: There is a trail that connects the upper-right trail segment back to the trailhead located behind Roosevelt Lodge.
More on Day Hikes in Yellowstone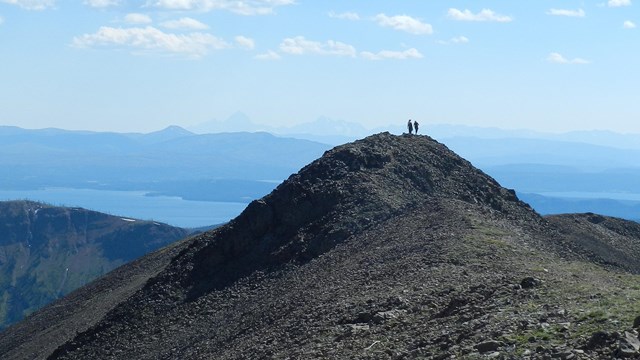 Yellowstone Day Hikes
Lace up your boots and explore some of the over 1,000 miles of trails in Yellowstone National Park.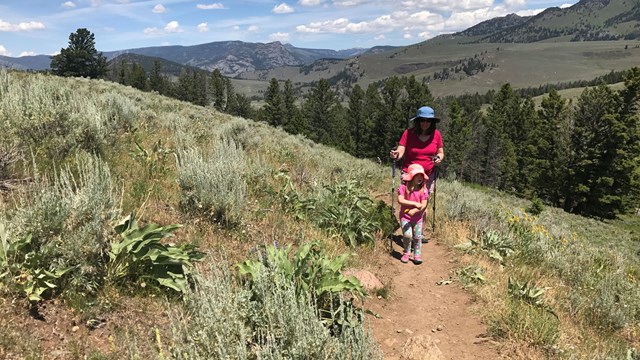 Tower & Northeast Day Hikes
Hikes in the northern part of the park reward you with enjoyable views of the Yellowstone River, meadows, and even petrified forests.
Last updated: June 29, 2018