Thing to Do
Hellroaring Trail

Trail begins with a steep descent to the Yellowstone River Suspension Bridge, then crosses a sagebrush plateau, and drops down to Hellroaring Creek. Both the Yellowstone River and Hellroaring Creek are popular fishing areas.
Safety notes: Beyond the bridge are trail junctions for other major backcountry trails. Pay attention; stay on the Hellroaring Trail. Hellroaring is a major backcountry trail. This day hike stops at the confluence of Hellroaring creek and the Yellowstone River. Limited shade along this trail. Bring water.
Trailheads: Short dirt road leads to a parking area at the trailhead 3.5 miles (5.6 km) west of Tower Junction.
This is a 6.2-mile (9.9-kilometer) there-and-back trail that begins and ends at the same trailhead.
Moderately strenuous hike
Entrance fees may apply, see Fees & Passes information.
This trail is located in the northern part of the park near Tower Junction.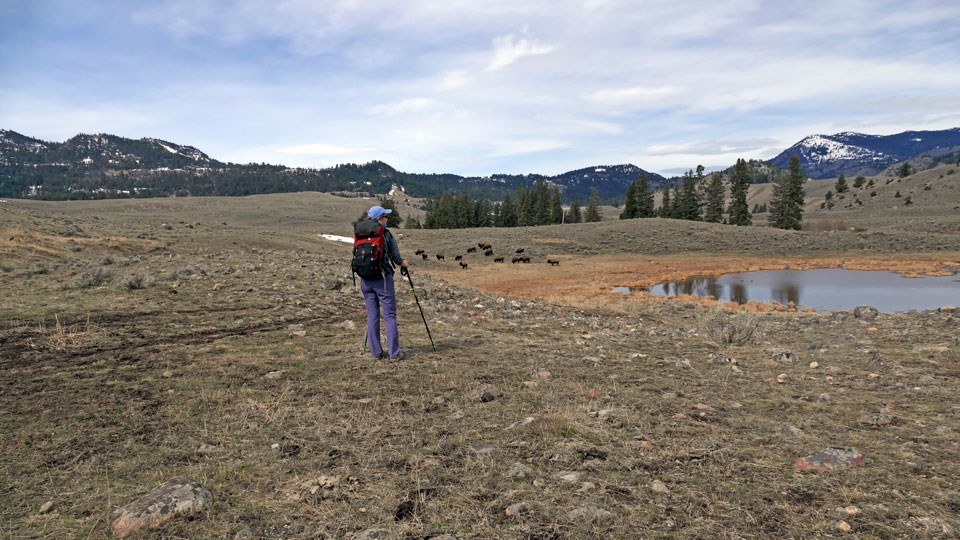 More on Day Hikes in Yellowstone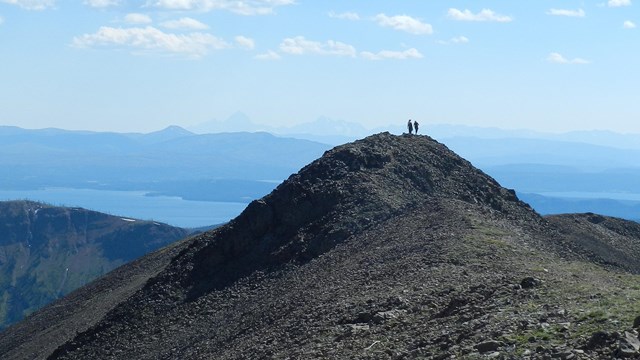 Yellowstone Day Hikes
Lace up your boots and explore some of the over 1,000 miles of trails in Yellowstone National Park.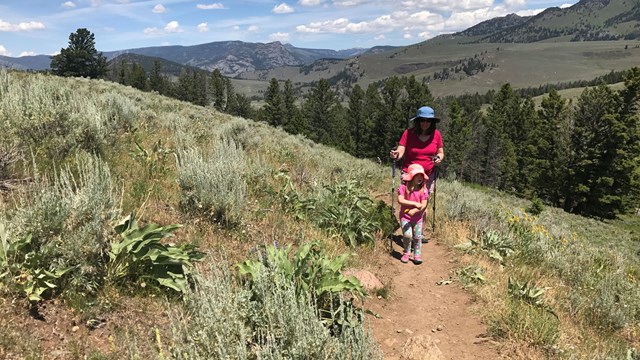 Tower & Northeast Day Hikes
Hikes in the northern part of the park reward you with enjoyable views of the Yellowstone River, meadows, and even petrified forests.
Last updated: June 29, 2018